Samantha Beckman
Office Assistant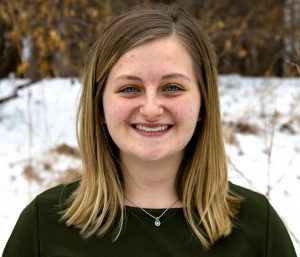 I am currently a senior at Iowa State University majoring in agricultural business with two minors in horticulture and agronomy. I have always been interested and involved in agriculture. Growing up on a small acreage, my family raised sheep in southeast Iowa.
I joined the Practical Farmers staff in October 2017 and provide a range of office support, include assisting with membership and events throughout the year.
In my spare time I enjoy gardening, crafting, crocheting and being with my family and friends.