Conference Sponsorship Options
Conference Sponsorship Options
2020 Conference Exhibitor Rates
Thanks to our returning sponsors and to potential new sponsors for your involvement in Practical Farmers of Iowa. You help strengthen our organization by offering new viewpoints and a wide range of products and services for our members to learn more about. Welcome to our Conference exhibitors page, and let us know if you have any questions. Contact Kathy Eastman at keastman33@gmail.com for assistance.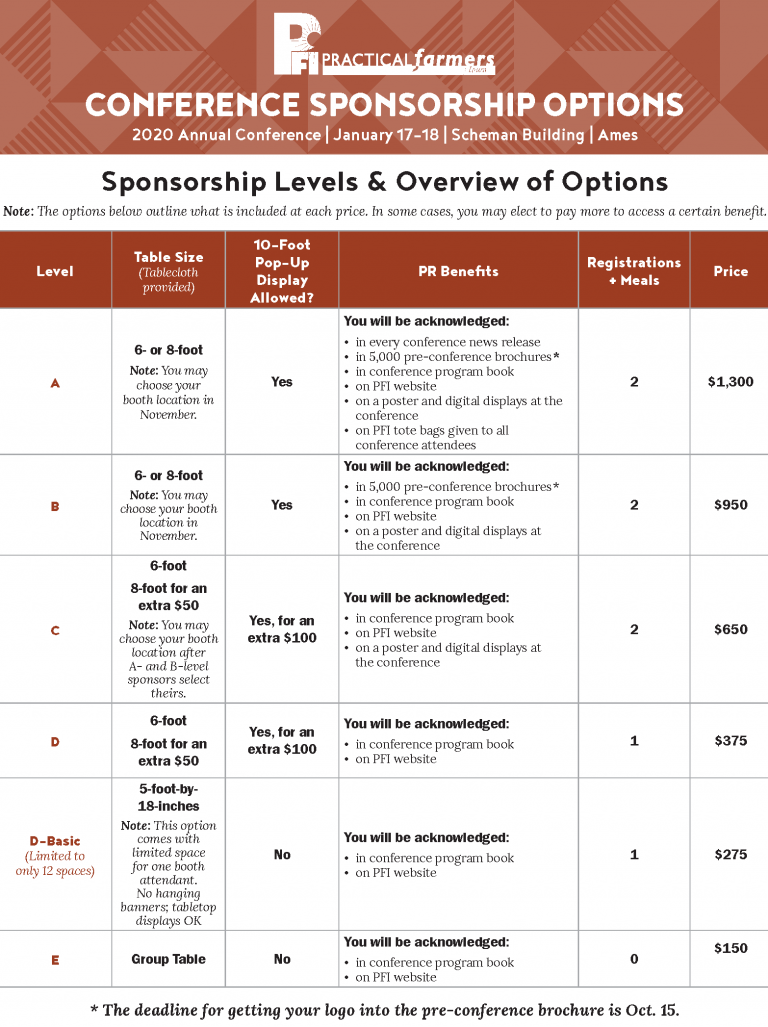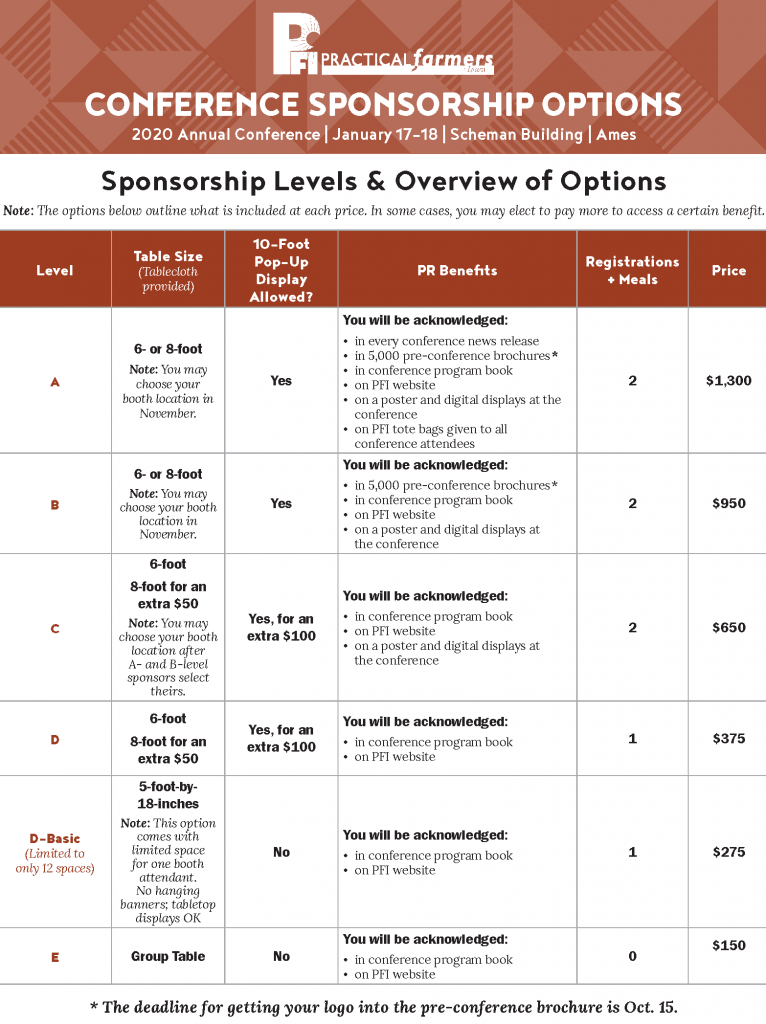 Click here to fill out the sponsorship form
Important Dates:
October 15: Registration deadline for A and B level sponsors to be listed in the 5,000 printed copies of our pre-conference brochure.
December 10: Registration deadline for all exhibitors to be listed in the exhibitor directory and map in attendees' conference program.
January 17-18: Practical Farmers of Iowa Annual Conference!
Learn more about the 2020 Conference – Reclaiming Resilience
Past Conference Information
Visit our 2019 conference page for a list of the more than 50 sessions and speakers offered, an exhibit hall map, as well as a complete list of 2019 sponsors
Annual attendance ranges from 800 – 1,000 attendees
Exhibitor numbers average roughly 75 booths each year
The exhibitor hall regularly ranks as one of the most valuable aspects of the PFI conference, with attendees citing a range of reasons they've benefitted:
"It's good to have a diversity of exhibitors and meet new ones."

"I'm now considering a new grain for feeding."

"I learned a lot—I got a lot of ideas and answers from them."

"The exhibitor hall is a good way to see what's happening around us and to get connected."
Conference Sponsor Form
**01/08/20 Update: Our exhibitor hall is nearly full. We only have Level D-Basic available. Please contact Kathy Eastman to register (keastman33@gmail.com).
Questions?
Contact Kathy Eastman at keastman33@gmail.com.