Farm Transfer
There is a tremendous farmland transition about to take place. Sixty percent of Iowa farmland is owned by people over the age of 65, according to Iowa State University. Thirty-five percent of Iowa farmland is owned by those older than 75 years of age.
Farmers who rent land are in a precarious position: When their landlords die, many heirs will want to cash out quickly, leaving farmers struggling or unable to find the financing to purchase land. The situation is equally severe for those who farm with their families. Many farmer landowners plan to divide their land equally among offspring. Their farming offspring may not be able to buy out the other heirs, who may want to sell the farmland to cash in on their inheritance. And these challenges pertain only to the farmland itself. Transferring the farm business can also involve a difficult dance of giving responsibility to the younger generation while the older generation learns to let go. Practical Farmers is here to share stories and resources about the great farm transition that is currently underway.
Farmers Share with Farmers
Practical Farmers' niche is farmers teaching other farmers. Many farm families are willing to share their farm business and farmland transfer stories. See the profiles below for those stories.
---
Younger Generation: Farm Transfer Questions for Your Elders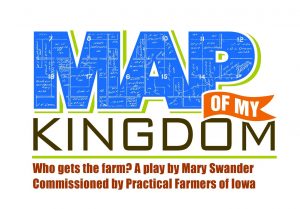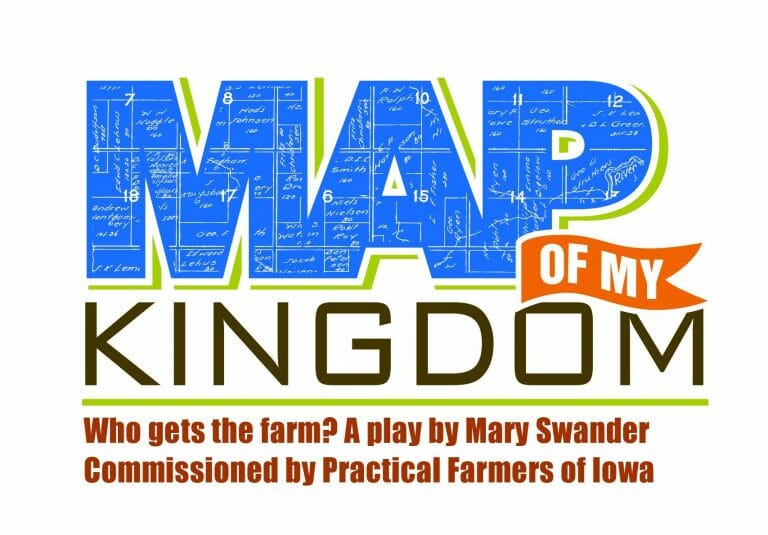 Practical Farmers commissioned playwright Mary Swander to write this play about the many issues surrounding farmland transfer. The play presents a number of ways farmland owners have planned for – or failed to plan for – farmland transition.  Click here to see the latest performances!
To bring the play to a location near you, contact Mary Swander.
---
Farmland Owner Legacy Award
The goals of the award are:
1). To recognize those PFI farmland owner members who work to sustain farm businesses, long-term soil productivity, environmental quality and vibrant rural communities, including helping the next generation start farming.
2). To call attention to the need for greater landowner partnerships with farmers. Any non-operator landowner – which is someone who owns land but does not labor on that land – is eligible.
Winners:
2018: Maggie McQuown and Steve Turman
2017: Angela and John Tedesco

2016: Rob and Susan Fleming
2015: Dale Nimrod, Faith Sherman and Vance Nimrod
2014: Charlotte Shivvers, Martha Skillman and Marietta Carr
2013: Helen Gunderson
Questions or recipient suggestions? Contact sally@practicalfarmers.org