Schedule
Schedule Overview




Thursday, Jan. 18

12:30-1:30 p.m. | Short Courses Check-in

 

1:30-6 p.m. | Short Courses

 

Friday, Jan. 19 

8-11 a.m. | Short Courses Continue

 

11 a.m. | Conference Registration Opens

 

11 a.m. | Exhibit Hall Opens 

11 a.m.-Noon | Lunch (Short Course Attendees & Exhibitors Only)

 

4:45-5:30 p.m. | PFI Business Meeting

 

Award Presentation 

6:30-7:30 p.m. | Cocktail Hour

 

7:30-11 p.m. | PFI Dinner – Sponsored by ADM

re:generations

 Saturday, Jan. 20 

7:30-8:30 a.m. | Breakfast, Affinity Groups & Exhibit Hall – S

ponsored by Niman Ranch

Noon-1:30 p.m. | Lunch & Exhibit Hall

 
Annual Conference Breakout Sessions & Speakers
---
Keynote Address
Soil Health Makes Sense … But Does It Make Dollars?
Keith Berns
Friday, 5:30-6:30 | Ballroom B
There's no question that improving your soil's health can yield a host of benefits. Healthy soil can help prevent erosion, break up compaction, improve how water moves through soil and capture nitrogen. It can also hold more nutrients and make them more available to plants, and the soil health practice of cover crops can supplement grazing forage. It makes good agronomic sense to focus on soil health. But does it make financial sense?  
Keith Berns, one of the cover crop pioneers over the past 15 years, will lay out the case and show the research on how soil health practices affect the bottom-line profitability of a farming operation. He'll discuss short-term and long-term benefits, as well as direct and indirect financial impacts of investing in healthier soil. Come find out if soil health makes both dollars and sense!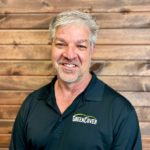 Keith Berns farms with his family on 2,500 acres of irrigated and dryland ground in south-central Nebraska. The Bernses raise corn, soybeans, rye, triticale, peas, buckwheat and sunflowers and are completely no-till. In 2008, Keith co-founded Green Cover Seed with his brother Brian, and in 2012 he launched the SmartMix Calculator to help farmers select cover crop seed and build custom mixes.
Friday Session 1: 12:30-1:30 p.m.
Producing and Marketing Waterfowl Eggs
If it looks like a duck and quacks like a duck, it's going to lay eggs like a duck. From choosing breeds to marketing your unique eggs, come learn from Jodi and Mike about what's involved with raising ducks (and a few geese!) for egg production. 
Mike and Jodi Levine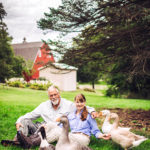 Mike and Jodi Levine own and operate Fruit of Levine Farm in Omaha, Nebraska, where they raise geese and ducks; grow a range of specialty crops; keep bees; and sell eggs and honey products. They are dedicated to producing sustainably with minimal impact on our environment. 
Exploring PFI's Field Crops Cost-Share and N-Rate Risk Protection Programs
Interest in PFI's field crop cost-share program has grown exponentially since PFI launched its first cost-share in 2015. At present, over 1,400 farmers are enrolled in the 2023 cover crop and extended rotation cost-share programs. In this session, we'll delve into the reach of 2023 programs and discuss how your farm could get involved in PFI's 2024 cost-share. We'll also look at the new N Rate Risk Protection Program, which could help you reduce the amount of nitrogen you use in your corn crop – saving you money and increasing your farm's resiliency. 
Morgan Jennings and Chelsea Ferrie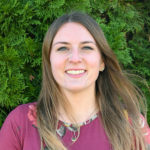 Morgan Jennings holds a master's degree from University of Nebraska-Lincoln in cattle management for systems with limited perennial pasture. She primarily works on PFI's cover crop and extended rotation cost-share programs by providing technical expertise to farmers who are new to these practices.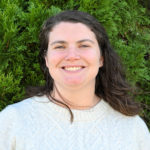 Chelsea Ferrie holds a master's degree from ISU focused on strategies to reduce nitrate and phosphorus loss. Through several PFI programs, Chelsea provides technical advice to farmers looking to scale back nitrogen rates in corn. 
On-Farm Research: Relay-Cropping Soybeans and Cereal Rye
Relay-cropping involves planting a second crop into a standing crop to have two crops that can be harvested in the same growing year. This practice is becoming more widespread and can reduce weed pressure and nitrate leaching, in addition to boosting profit. In this session, you'll learn how Iowa Soybean Association has been partnering with Iowa farmers to conduct on-farm research related to relay-cropping soybeans and cereal rye. 
Alex Schaffer and Jack Boyer
Alex Schaffer is a research agronomist with Iowa Soybean Association. Through his position, he works with farmers across northeast Iowa to develop the on-farm research program. His work with farmers increases adoption of farm practices that improve profitability, yield stability and sustainability.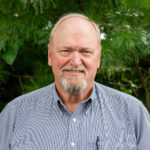 Jack Boyer and his wife, Marion Boyer, are lifetime PFI members who raise corn, seed corn, soybeans, cereal rye and cover crops near Reinbeck, Iowa. Jack has been conducting on-farm research related to cover crops since 2010, and he currently serves on PFI's board of directors. 
Improving Weed Suppression and Reducing Herbicides With Cover Crops
Do you want to learn more about using cover crops to control weeds and reduce herbicides? Experienced cover croppers Sam and Jon will share their strategies and insights. Hear from both on how they've improved weed control with cover crops. Sam will share his experience with on-farm research that tested cover crops as a method to reduce herbicides. And Jon will discuss using a roller-crimper for weed control and his observations from a recent on-farm trial exploring termination timing with a roller-crimper. 
Sam Bennett and Jon Bakehouse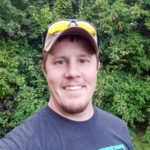 Sam Bennett and his wife, Danielle Bennett, raise corn, soybeans and small grains with Sam's family on a 2,000-acre operation in Galva, Iowa. They use cover crops, no-till and strip-till to work toward their goals of improving soil health, conservation, nutrient management, water quality and creating habitat.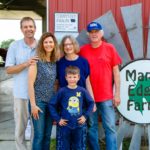 Jon Bakehouse farms with his wife, Tina Bakehouse, son Anderson and parents near Hastings, Iowa. A practitioner of Holistic Management, Jon raises corn and soybeans and is integrating cows to work toward regenerating their soils. 
Diversified Vegetable Production With Global Greens
Through its collaborative farming, land access, farmers market and business planning programs, Global Greens is a model of what equitable, community-focused food access can look like. In this session, farmers from Global Greens will share how they've integrated growing practices from their home countries with practices they've learned in Iowa. They will also share tips for growing vegetables in small plots, and stewarding land at a small scale. 
Global Greens Farm
Global Greens Farm is an 8.5-acre farming collaboration located in West Des Moines, Iowa. The program, run by Lutheran Services in Iowa, provides farmers who came to Iowa as refugees with land access, business development assistance and technical support. 
Roundtable: Overcoming Landscape Challenges to Establish and Maintain Oxbows and Buffers
Installing and maintaining oxbows, overflow wetlands and related precision conservation projects on your farm comes with its fair share of questions and challenges. Join Darrick of the U.S. Fish and Wildlife Service for a farmer-led discussion related to new and ongoing conservation efforts. Bring photos of your projects for expert advicse and feedback from Darrick and fellow farmers in this table-to-table discussion.  
Darrick Weissenfluh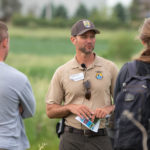 Darrick Weissenfluh is a private lands biologist with the U.S. Fish and Wildlife Service's Partners for Fish and Wildlife Program. Through voluntary agreements, and by working with conservation partners, Darrick provides technical and financial assistance to restore fish and wildlife habitat throughout the Des Moines Lobe region. 
2023 Road T(h)rips: Pests and Diseases Around Iowa
Every production year brings pest and disease challenges for vegetable growers, and 2023 was no different. From drought to downpours to thrips galore, there are many lessons to be learned. Dan will share his insights based on statewide, summerlong travels helping commercial growers with technical assistance. Come hear his highlights and lowlights from 2023, as well as key takeaways for improvement.  
Dan Fillius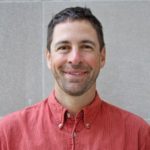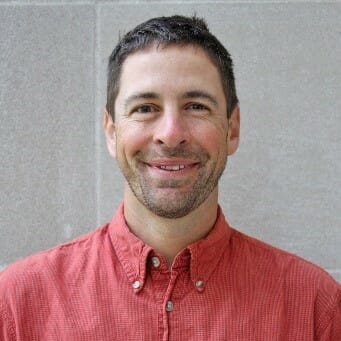 Dan Fillius is the commercial vegetable and specialty crop specialist with ISU Extension and Outreach. Prior to this role, Dan spent more than 12 years managing vegetable farms in Michigan, Minnesota and Iowa. He brings a wealth of practical knowledge and vision to commercial horticulture in Iowa. 
Beautiful Brassicas
Brassicas are a sturdy staple for Upper Midwest vegetable producers. At Red Granite Farm, Nicole and Steve Jonas raise gorgeous broccoli, cauliflower and more in a conventional system, while also running an on-farm garden center and farm store, selling at farmers market and raising three busy kids. Hear forom Nicole about how they achieve perfection with these crops. 
Nicole Jonas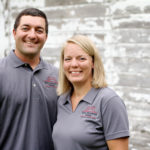 Nicole Jonas owns and operates Red Granite Farm near Boone, Iowa, with her husband, Steve Jonas. Their farm, launched in 2007, includes 3 acres of produce, a perennial plant business and on-farm store and 800 laying hens. Nicole and Steve have degrees in horticulture from ISU. 
Developing Wildlife Habitat With Grazing Practices
Grazing is intrinsically tied to the evolution of the landscape of the Midwest. The disturbance caused by roaming herds of bison and elk created healthy and diverse habitats for creatures of all sizes. Come learn from Greg as he explains the way managed grazing techniques can mimic the natural cycle of the land and create habitat for wildlife once again. 
Greg Judy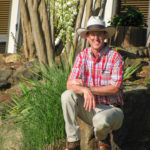 Greg Judy farms with his wife, Jan Judy, at Green Pastures Farm, the grazing operation they run on 1,900 acres of leased and owned land near Clark, Missouri. Greg has written three books on grazing and shares his knowledge across the world via YouTube, in-person talks and a grazing school he hosts on his farm. 
Mesa Redonda: ¿Por Dónde Empiezo?
Have you found yourself wishing you could grow your own food but wondering: How do I get started? Do I need land? How much? Is it worth it? Is it hard? Join us for an open conversation on the difficulties of starting something new and scary, and the added complications of working primarily in a second language.  
Mesa Redonda: ¿Por Dónde Empiezo?
¿Te has encontrado deseando poder cultivar tus propios alimentos, pero preguntándote: ¿Cómo empiezo? ¿Necesito un terreno? ¿Cuánto? ¿Vale la pena? ¿Es difícil? Acompáñanos a una conversación abierta sobre las dificultades de comenzar algo nuevo y aterrador, y las complicaciones adicionales de trabajar principalmente en un segundo idioma.   
Rodrigo Cala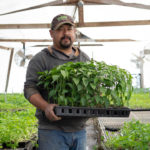 Rodrigo Cala grew up on a family farm near Mexico City that raised broccoli and cauliflower. In 1996, Rodrigo moved from Mexico to Minnesota, and in 2012, he and his brother, Juan, launched Cala Farm in Turtle Lake, Wisconsin. Together, they grow certified organic vegetables for food co-ops in the Twin Cities. 
Rodrigo Cala creció en una granja familiar cerca de la Ciudad de México que cultivaba brócoli y coliflor. En 1996, Rodrigo se mudó de México a Minnesota, y en 2012, él y su hermano, Juan, lanzaron Cala Farm en Turtle Lake, Wisconsin. Juntos, cultivan verduras orgánicas certificadas para cooperativas de alimentos en las Ciudades Gemelas. 
Friday Session 2: 2-3 p.m. 
Getting a Handle on Marketing Meat
Raising a specialty product requires a specialty price to support it. But how do you determine that value, and how do you ask for it? Join Ethan as he shares how he and his wife, Rebecca, answer these questions. You'll hear how he figures out the value of their specialty meat, how they market it and how  understanding their numbers has revealed new possibilities for their business. 
Ethan Book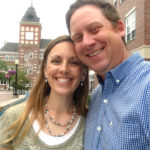 Ethan Book and Rebecca Book, along with their six children, run Crooked Gap Farm on 40 acres of pasture and timber near Knoxville, Iowa. Their main enterprises include pasture- and woodlot-raised pork, lamb, poultry and beef, all of which they directly market through a farmers market and other direct-to-consumer sales. 
Top Considerations for Cover Crop Seed Production and Certification
Thinking of growing and selling cover crop seed? You'll need to consider factors like quality, variety and market. Seed certification is another important factor. Certifying seed encourages farmers to raise high-quality seeds that maintain genetic identity and produce higher yields and profit than non-certified seeds. In this session, gain insights from Iowa's official seed certifying agency and from a cover crop seed business. You'll hear about growing seed to sell, determining when to certify and working through the certification process.
Doan Schmitz and Bill Frederick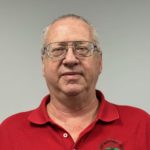 Doan Schmitz is chief operating officer for Iowa Crop Improvement Association. In this role, he works with Iowa producers on seed certification for small grains, hybrid corn and soybeans. After growing up on a farm near Carroll, Iowa, he received his bachelor's degree in ag business from Iowa State University.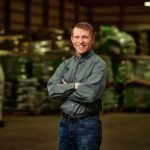 Bill Frederick and his wife, Melissa Frederick, co-own Iowa Cover Crop with their business partners, James and Megan Holz, in Jefferson, Iowa. Through this cover crop-seeding business, they partner with seed producers across Iowa to provide and apply cover crop seed to farms seeking to diversify their operations.

Iowa's Raw Milk Bill Explained
The Iowa Legislature recently passed a law allowing for the sale of raw milk. But what does that mean in practice? Go beyond the headline with Esther Arkfeld to learn about the many details farmers must know if they want to participate. Esther runs a raw milk dairy and played a role in advocating for the new law. In this session, she'll explain what's in the law, and how she's producing and selling raw milk on her farm. 
Esther Arkfeld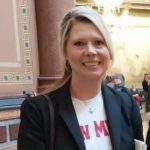 Esther Arkfeld owns and operates the micro-dairy, De Melkerij near Harlan, IowaA. She played a leading role in advocating for Iowa's new raw milk law, and her dairy is the first in Iowa to be certified by the Raw Milk Institute.  
Introduction to Value-Added Products
Are you weighing the pros and cons of value-added products? Join us as a panel of farmers discuss the basics, including deciding what to make, how to make and market it, and how to budget their time. You will learn about Hannah and Kurtis' lavender-based products, Alfred's Alfredo Hot Sauce and Megan's Booher's topical and edible products made with cannabigerol (CBG), one of the chemical compounds found in the cannabis plant. 
Alfred Matiyabo, Hannah Scates Kettler and Kurtis Kettler, and Megan Booher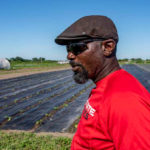 Alfred Matiyabo grows vegetables at Africando Farm, his 2.5-acre farm in Iowa City, Iowa. Alfred is an innovative businessman who is constantly brainstorming, pivoting and trying new things to improve his farm's bottom line and suit his and his family's needs.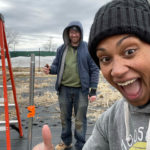 Hannah Scates Kettler and Kurtis Kettler started Minerva's Meadow near State Center, Iowa, in 2020. They grow cut flowers that they arrange with native species, and market through farmers markets, subscriptions and U-pick.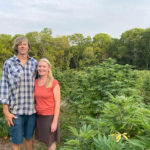 Megan Booher co-owns Four Winds Hemp Farm with her partner, Scott Booher, near Johnson, Iowa. They grow hemp flowers and medicinal herbs to incorporate into their oils, salves, creams, gummies and more. 
Roundtable: Connecting Landowners and Beginning Farmers
Successful land tenure – whether it's on 10 acres or 200 acres – requires more than matching someone who has land with someone who wants to farm it.   Land seekers and landowners come to the table with different hopes and expectations, and it's important to take steps that ensure everyone's needs are addressed. Join our roundtable to prepare yourself for your land connection. 
Martha McFarland and Bonnie Warndahl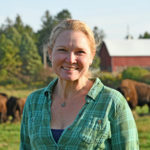 Martha McFarland is the farmland viability coordinator at PFI. In this role, she supports members through farm transition coaching and mediation, helps beginning farmers seeking land and fosters tenant-landowner connections. She has a master's degree in education from Colorado State University.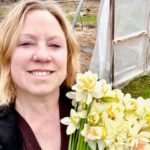 Bonnie Warndahl is a farmland access specialist. She also owns Winnowburrow Farm & Florals, a small, sustainable cut flower farm, home-based floral design studio and agritourism business nestled in the rolling hills along the Red Cedar River in Colfax, Wisconsin. 
Planter Set-Up for Cover Crops and No-Till
In this session, you'll have a chance to delve into the nitty-gritty details of setting up your planter. Bruce and Roger will discuss their planter-set up for planting into cover crops in no-till or reduced tillage fields. A single-row unit will be on-site to demonstrate the optimal set-up and to fuel this discussion-based session. 
Roger Wilcox and Bruce Willems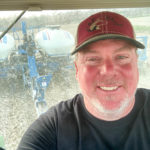 Roger Wilcox operates Wilcox Farm with his brother, John, between Pierson and Correctionville, Iowa. Together, they raise corn, soybeans, alfalfa, oats and rye. Farming in the rolling hills of the Little Sioux River drainage area, they have been using no-till practices for many years.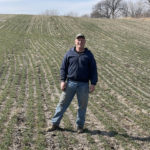 Bruce Willems farms near Correctionville, Iowa, where he has cover cropped and no-tilled for over a decade. He raises corn and soybeans and has used programs like the Conservation Stewardship Program to implement soil health practices like multi–species cover crops and grazing. 
Stress Management in Agriculture: Coping With the Ups and Downs of Farm Life
Join mental health professionals, Isaac and Aubrey as they explore methods of coping with short-term and chronic stressors of farm life. This inclusive clinic will lay a foundation for managing the stresses of changing business plans, long seasonal hours, influxes of new products and technology and the isolation so common to farmers and agricultural workers. It will also arm you with coping strategies for those things that can and cannot be controlled in farm life. 
Isaac Hooley and Aubrey McEnroe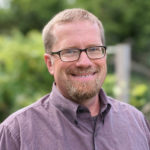 Isaac Hooley is a licensed psychologist living in Iowa City, Iowa. Raised on a century farm in southern Idaho, Isaac has farmed row crops and, livestock and operated a vegetable CSA. He primarily approaches therapy using Acceptance and Commitment Therapy (ACT), which means working alongside clients as they practice becoming more flexible in how they respond to difficult thoughts and feelings.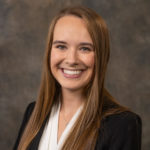 Aubrey McEnroe is a graduate of the University of Iowa and, is now in her second year of a doctoral program there in the Department of Psychological and Quantitative Foundations. After she completes her doctoral degree, Aubrey's future plans are to return home to north-central Iowa and integrate mental health services throughout her community, as well as continuing on her family's farm. 
Precision Conservation in Action: Increasing Farm Profits and Habitat Outcomes
Farm-specific data can guide critical crop management decisions, but making time to analyze and use that data is challenging. Pheasants Forever offers a free precision conservation consultation for farmers and landowners. Join farmer Dave Mincer and Stephanie Nelson of Pheasants Forever as they discuss using data to identify unprofitable acres and evaluate alternatives. As a bonus, you'll learn about a new precision conservation incentive in Iowa and Minnesota. 
Stennie Nelson and Dave Mincer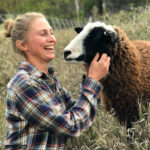 Stennie Nelson is optimistic about opportunities for vibrant habitat to coexist with profitable farms in Iowa. As the Iowa precision agriculture and conservation specialist for Pheasants Forever, she analyzes data for farmers and landowners to help identify unprofitable areas they can target for conservation practices. She is a PFI member and the farmer owner of Tuuli Farm near Turin, Iowa, where she continues to create a diversified landscape.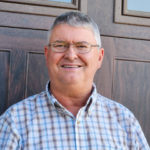 Dave Mincer and his wife, Beth Mincer, and adult children Caleb and Elayna, are the current stewards of a sixth-generation family farm near Hamburg, Iowa. They raise corn, soybeans, cattle, hay and honeybees, and manage Conservation Reserve Program and recreational ground. In 2004, Dave received the Landlord-Tenant Award in Fremont County for outstanding accomplishments in the conservation of soil, water and related resources. 
Integrating Vegetable and Poultry Production
At Iowa State, doctoral candidate Anne Carey has been researching integrating poultry into vegetable and cover crop rotations. Her work is looking at yields of both the birds and produce, and at the impacts on soil and economics. Jason and Jordan have been involved with on-farm work aligned with this research. For farmers raising both produce and poultry, the implications and possibilities of this practical research are exciting! 
Anne Carey, Jason Jones and Jordan Clasen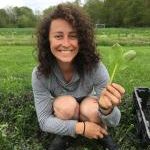 Anne Carey is a doctoral candidate in sustainable agriculture and horticulture at ISU. Her background includes working on an organic farm, and her future work is directed toward combining research skills and practical farming experience to help encourage and develop more sustainable regional food systems.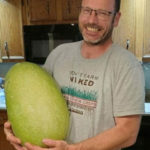 Jason Jones owns and operates Star Grass Farms, a small organic farm in Maxwell, Iowa, that offers produce and eggs through a CSA program. He has more than 15 years of experience running small farms and loves that he and his family get to live their dream of providing delicious food for people in central Iowa.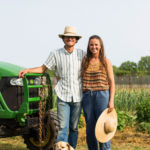 Jordan Clasen started Grade A Gardens in 2009, and was joined by Whitney Clasen in 2016. Today, the Earlham, Iowa, farm includes 8 acres of certified organic fruits and vegetables, 300 egg-laying chickens and bees. Gourmet garlic remains a farm specialty – 2 acres of the farm are devoted to the crop. Jordan and Whitney market through a CSA, the Des Moines Downtown Farmers' Market, Des Moines restaurants and specialty grocers. 
Rising Up: Increasing Community Food Access Through We Arose
We Arose in Waterloo, Iowa, grew out of a desire to promote community wellness by focusing on three primary needs: affordable access to fresh produce; more cooperation among local farmers so they were less siloed in their outreach efforts; and for the community to nurture, and be supported by, these issues. In this session, hear how the organization, its community and the people involved have grown and what lessons have come from this work. 
DaQuan Campbell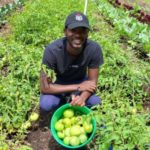 DaQuan Campbell is the founder of We Arose in Waterloo, Iowa. He also raises vegetables for his community on an urban, quarter-acre no-till plot in Waterloo's Fourth Ward – his home neighborhood. We Arose is a network of local farmers, social enterprises and consumers dedicated to elevating urban farming cooperation, building community and increasing access to local and affordable healthy food. 
Voces Latinas en Agricultura
Sharing farmer stories and learning from others' experiences is at the heart of what PFI does. As we start working with Latino farmers, we must understand what it means to be a Latino farmer in the Midwest. Hear perspectives from our panelists, and learn how they operate their agricultural endeavors. 
Voces Latinas en Agricultura
Compartir historias de agricultores y aprender de las experiencias de otros es el corazón de lo que hace PFI. A medida que comenzamos a trabajar con agricultores latinos, debemos entender lo que significa ser un agricultor latino en el Medio Oeste de Estados Unidos. Escuche las perspectivas de nuestros panelistas y aprenda cómo operan sus esfuerzos agrícolas.  
Max Chavez, Javier Garcia and Marcela Hurtado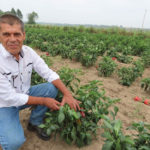 Max Chavez runs Sunny Valley Vegetables in Carlisle, Iowa. He grows a variety of horticultural crops, including tomatoes, cucumbers, watermelon, green peppers, banana peppers, jalapeños and squash. Max sells his products at his roadside stand, to local restaurants and, recently, into Iowa's Local Food Purchasing Assistance Program.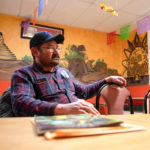 Javier Garcia is the main owner and operator of Agua Gorda Cooperative in Long Prairie, Minnesota. Agua Gorda has grown mixed vegetables on over 10 acres for more than 10 years, and has been certified organic since 2015.  Javier is well known in Minnesota's emerging farmer circles and is a strong leader for other Latino farmers looking to start a farm operation. 
Marcela Hurtado is the co-founder of Empriendimento 5M, a nonprofit focused on supporting the Latino community in Iowa City, Iowa. In addition to her active role in the community, she farms with the Global Food Project in Johnson County, Iowa. 
Max Chávez dirige Sunny Valley Vegetables en Carlisle, Iowa. Cultiva una variedad de cultivos hortícolas, como tomates, pepinos, sandías, pimientos verdes, pimientos plátano, jalapeños y calabazas. Max vende sus productos en su puesto de carretera, a restaurantes locales y, recientemente, al Programa de Asistencia para la Compra de Alimentos Locales de Iowa.  
Javier García es el principal propietario y operador de la Cooperativa Agua Gorda en Long Prairie, Minnesota. Agua Gorda ha cultivado vegetales mixtos en más de 10 acres durante más de 10 años y ha sido certificada como orgánica desde 2015.  Javier es bien conocido en los círculos de agricultores emergentes de Minnesota y es un líder fuerte para otros agricultores latinos que buscan iniciar una operación agrícola. 
Marcela Hurtado es la cofundadora de Emprendimiento 5M, una organización sin fines de lucro enfocada en apoyar a la comunidad latina en Iowa City, Iowa. Además de su papel activo en la comunidad, cultiva con el Proyecto Global de Alimentos en el condado de Johnson, Iowa. 
Friday Session

3: 3:30-4:30 p.m.
Grass-Finishing Livestock With Perennial Pastures
At one of our 2023 field days, a farmer commented that "you can't grass-finish by feeding trash hay." Not all hay, and not all grass, are made is equal. In this session, Greg will explain the complexities of grass finishing, the unique challenges of using a perennial system and how to adapt to the needs of different livestock species. 
Greg Judy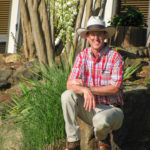 Greg Judy farms with his wife, Jan Judy, at Green Pastures Farm, the grazing operation they run on 1,900 acres of leased and owned land near Clark, Missouri. Greg has written three books on grazing and shares his knowledge across the world via YouTube, in-person talks and a grazing school he hosts on his farm. 
Writing From the Farm: An Orientation to Publishing a Book
Everyone has a story to tell, but it can be difficult to know how to share it. Join published authors Angela and Beth as they discuss their writing process, from deciding what to write about to getting published. They'll share tips they've gleaned from experience, and how they approach conveying the complicated and personal story of "the farm." 
Beth Hoffman and Angela Tedesco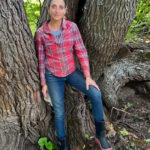 Beth Hoffman has written for NPR, The Guardian and Civil Eats, among others, and authored the book "Bet the Farm: The Dollars and Sense of Growing Food in America." She lives and farms with her husband, John Hogeland, at Whippoorwill Creek Farm outside of Lovilia, Iowa.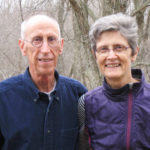 Angela Tedesco owned and operated Turtle Farm near Granger, Iowa, for 17 years. She started one of the first vegetable CSAs in Iowa, and is a former PFI board member, past recipient of PFI's Farmland Owner Legacy Award and author of the book "Finding Turtle Farm." 
Trialing Biological Products on the Farm
With a number of biological products on the market, many farmers have taken an on-farm research approach to testing the value of these products on their own farms. Learn from this panel of farmers about their methods and practices for trialing these products, along with some results and impacts they have observed from their experiments with a variety of biological products. 
Keaton Krueger, Andrew Miller and Nick Helland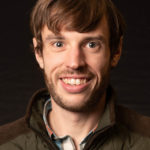 Keaton Krueger farms with his wife, Angela Krueger, on her family farm near Ogden, Iowa. He has been farming for just over five years, and raises corn, soybeans and hogs. Keaton uses cover crops ahead of corn and soy, has worked to reduce his nitrogen rates and is actively involved in PFI's Cooperators' Program.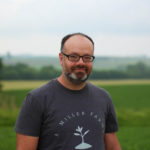 A fifth-generation farmer, Andrew Miller began farming conventionally in 2014 near Silver City, Iowa, and has since begun transitioning his acres to organic. He and his wife, Jelyn Miller, raise corn, soybeans, oats and field peas; alfalfa; cattle, chickens, geese and rabbits; and pigs and goats for homestead use. The Millers have transitioned nearly 30% of their acres to organic and are continuing to transition field by field.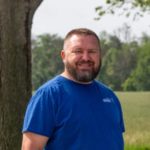 Nick Helland farms with family near Huxley, Iowa, where they raise corn, soybeans and hogs. Nick also now operates Capitol Cover Crops, through which he sells cover crop seed, like cereal rye, to local cover croppers. Nick currently employs a number of conservation and soil health practices, including cover crops, no-till, bio-reactors and buffer strips.
How Flex Leases Can Benefit Farm Tenants and Landowners
Flex leases give landowners and tenants a way to benefit during good crop years and to mitigate risk when adopting new conservation practices. Farm manager Brent Larson will share his advice to landowners interested in conservation practices, and ways you can formulate a flex lease that works for landowners and tenants alike. 
Brent Larson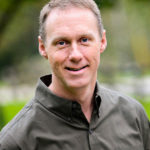 Brent Larson is a lifetime member of PFI who raises corn, soybeans and cover crops in north-central Iowa using no-till for soybeans and strip-till for corn. Brent has worked for Sunderman Farm Management since 2005 and is a licensed real estate broker. He holds a master's degree in business administration from Webster University and a master's degree in professional agriculture from ISU. 
Farming Before Tractors
Before the development of mechanical corn pickers and the combines of today, farmers planted and harvested by hand. James Montag, formerly of Nora Springs, Iowa, remembered his days of hand-picking corn by collecting the artifacts of this period. He loved to tell his story, which today is kept alive through his daughter, Doris. She uses the collection to document the rudimentary yet innovative tools used to farm corn between 1880 and the 1920s. Doris will summarize the evolution of domesticated agriculture and. She will demonstrate the various corn planters, husking pegs and hooks, and sundry other tools. 
Doris Montag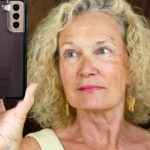 Doris Montag is a freelance curator of historical collections that are displayed in small museums and public libraries. She is known as a homespun humorist presenting her laugh-and-learn sessions on "The History of Ordinary Things," which is also the name of her venture. Doris writes monthly columns on random ordinary things for senior magazines geared to older adults, including Mature Focus and 50plus LIFE. Her goal: to make history fun. 
Nature's Terrace: Prairie Strips as a Method of Soil and Nutrient Reduction
What are the benefits of installing prairie strips on your farm? Can you really reduce soil and nutrient loss while improving water quality? What are the challenges of maintaining prairie strips? Will any cost-share programs help pay for them? These are just some of the questions farmers and landowners may ask when considering this method of precision conservation. Join Paul and Tim as they answer these questions and more. 
Paul Mugge and Tim Younquist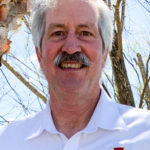 Paul Mugge, a lifelong environmentalist, farms on 300 acres near Sutherland, Iowa, with his wife, Karen. The Mugges have been certified organic for over 20 years and raise corn, soybeans and small grains. They also dedicate portions of their land to pollinator and wildlife habitat. Paul also sits on the board for the Iowa Organic Association.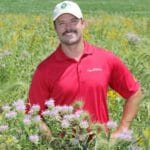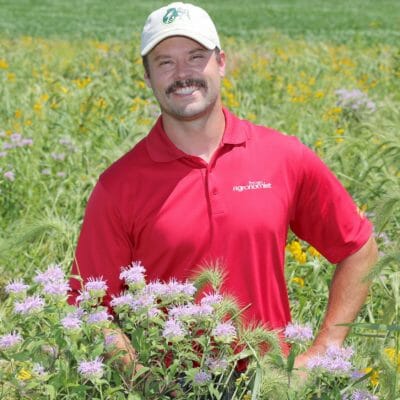 Tim Younquist is the farmer liaison with ISU's STRIPS team. He grew up on a heritage farm near Kiron, Iowa, that has been in his family since 1873, and where he still farms today. He is knowledgeable and passionate about production agriculture and natural resource conservation in Iowa. 
Listening to the Numbers: A Farmer Pivot Panel
Participants in PFI's Farm Business Coaching program work with consultants to review operations, dive deeply into financial management, revise goals and, if necessary, make changes. In this session, hear from three program participants who made big changes on their farms and how the insights from coaching gave them the confidence to take those steps. 
Jordan Scheibel, Danelle Myer, and Peter Kerns and Natasha Hegmann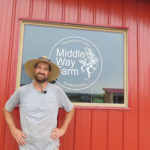 Jordan Scheibel runs Middle Way Farm near Grinnell, Iowa, on the Lacina family farm, where he raises Certified Naturally Grown produce and transplants.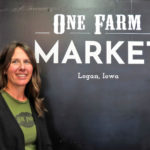 Danelle Myer is the fifth generation to farm her family's land near Logan, Iowa. At One Farm, Danelle raises vegetables for farmers markets, pop-up farm stands, online ordering, restaurants and wholesalers in Des Moines, Iowa, and Omaha. In November 2020, she opened One Farm Market in downtown Logan, population 1,400, selling local food products from around the state.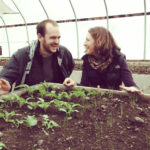 Peter Kerns and Natasha Hegmann raise vegetables, pasture-raised pork, mushrooms and maple syrup at Turkey River Farm near Elkport, Iowa, on ground they rent from a nonprofit group. They sell their products through their CSA and a local farmers market. 
Establishing and Managing Organic Blueberries
People love blueberries, and the market for them is sky-high. But establishing these woody perennials – from adjusting soil pH to managing pests to irrigation – brings a range challenges. At Blueberry Bottom fFarm, Kim has successfully established an organic crop and developed multiple market streams, learning many lessons along the way. If you are curious about the potential of blueberries in your operation and how to get started, this session is for you! 
Kim Andersen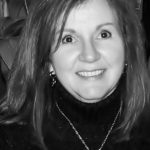 Kim Andersen is an organic farmer at Zihlman Family Farms and Blueberry Bottom, located near Brighton, Iowa. Kim is a long-time educator currently teaching for Southern New Hampshire University. She and her husband, Steve Andersen, grow organic corn, soybeans, oats, hay, blueberries, chestnuts, hazelnuts, pawpaw and persimmon. 
Centro Para el Desarrollo Economico Latino
Over the last 10 years, the Latino Economic Development Center has developed many ways to help Latino farmers in Minnesota both start and grow their farm businesses. LEDC provides technical assistance, business development and access to capital and markets. The center also specializes in organic and GAP certification. Come learn about LEDC and how it can help you get started farming.   
Centro Para el Desarrollo Económico Latino
Durante los últimos 10 años, el Centro de Desarrollo Económico Latino ha desarrollado muchas maneras de ayudar a los agricultores latinos en Minnesota a iniciar y hacer crecer sus negocios agrícolas. LEDC proporciona asistencia técnica, desarrollo de negocios y acceso a capital y mercados. El centro también se especializa en la certificación orgánica y GAP. Venga a aprender sobre LEDC y cómo puede ayudarlo a comenzar a cultivar.  
Rodrigo Cala and Aaron Blyth

Rodrigo Cala grew up on a family farm near Mexico City that raised broccoli and cauliflower. In 1996, Rodrigo moved from Mexico to Minnesota, and in 2012, he and his brother, Juan, launched Cala Farm in Turtle Lake, Wisconsin. Together, they grow certified organic vegetables for food co-ops in the Twin Cities. 

Aaron Blyth helps direct the Minnesota-based Latino Economic Development Center's agriculture program. In this role, he works to secure grants, manage the program budget and coordinate the center's agricultural training activities that include helping farmers apply for loans and offering marketing, business and in-field technical assistance. 

Rodrigo Cala creció en una granja familiar cerca de la Ciudad de México que cultivaba brócoli y coliflor. En 1996, Rodrigo se mudó de México a Minnesota, y en 2012, él y su hermano, Juan, lanzaron Cala Farm en Turtle Lake, Wisconsin. Juntos, cultivan verduras orgánicas certificadas para cooperativas de alimentos en las Ciudades Gemelas.  

Aaron Blyth ayuda a dirigir el programa de agricultura del Centro de Desarrollo Económico Latino con base en Minnesota. En este cargo, trabaja para obtener subvenciones, administrar el presupuesto del programa y coordinar las actividades de capacitación agrícola del centro, que incluyen ayudar a los agricultores a solicitar préstamos y ofrecer asistencia técnica de marketing, comercial y en el campo. 
Saturday Session 1: 9-10 a.m.
Panel: The Value of Grazing Covers
Cover crops play a crucial role in soil health as part of a diverse rotation. Grazing those covers can help to make the costs pencil out while adding fertility to the soil. Join Nick, Tom and Andy as they share their experiences grazing covers and the multiple ways that practice has added value to their farms. 
Andy Linder, Tom Cotter and Nick Smith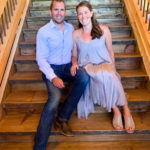 Andy Linder farms 1,200 acres near Easton, Minnesota, raising no-till soybeans, strip- and no-till corn, oats, canning crops and cover crops. He also operates a cover crop seed sales and custom application business along with the farm. In 2017, Andy began custom grazing cattle as a way to diversify the row crop system.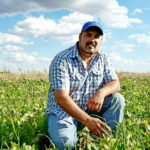 Tom Cotter is a fourth-generation farmer from Austin, Minnesota. He uses diverse multi–species cover crop cocktails after canning crops; interseeds four to eight species into his organic and conventional corn in mid-June; and grazes every acre, leading to an explosion of soil health.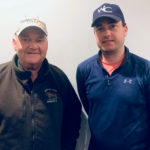 Nick Smith and his family farm near Epworth, Iowa, raising row crops, hay and a cow-calf herd on 400 acres. For the past several years, they have worked closely with neighbors to custom-graze their cattle on neighbors' row crop fields. The Smiths run a predominantly commercial cow-calf herd and have used cover crops for the past 10 years. 
Looking for Land? Meet a Farmland Access Navigator
Are you looking for land? Renewing the Countryside's farmland access navigators help beginning farmers search for and acquire farmland. In this session, navigators Amber and Joe will explain how they help land seekers clarify goals, identify priorities and understand financing, personal financial readiness and leases. 
Joe Klingelhutz and Amber Mohr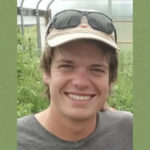 Joe Klingelhutz became a farmland access navigator in fall 2022. He lives in Iowa City, Iowa, where he is involved in farming vegetables, honeybees, perennials and chickens. He runs his own independent beekeeping operation and has worked for several other farms.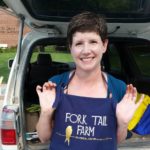 Amber Mohr farms with her family at Fork Tail Farm, a vegetable, fruit and poultry farm near Avoca, Iowa. Amber also serves as project director of Avoca Main Street, whose mission is to promote, preserve and enhance the downtown district as an economic, cultural and social center of the community. 
Beyond the Farm: Growing Grains and Establishing Creative Partnerships
Doubting Thomas Farms is a 1,200-acre organic farm near Moorhead, Minnesota, that currently produces wheat, rye, oats, barley, buckwheat, soybeans and blue corn. Hear from farm owner Noreen about how she has established forged a variety of partnerships, including with White Earth Nation and other women-owned farms, to share their food-grade grains broadly while promoting farming practices that support biodiversity and healthy communities. 
Noreen Thomas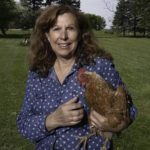 Noreen Thomas owns and operates Doubting Thomas Farms near Moorhead, Minnesota, alongside her husband, Lee Thomas, and daughter-in-law Melany. In addition to farm work, Noreen establishes partnerships with neighboring farms and communities and advocates for practices that care for lands, waters and inhabitants. 
Farmers Market 101
Does selling at the farmers market feel overwhelming? Come meet Jordan and Whitney Clasen, owners of Grade A Gardens, and hear about their unique approach to selling at farmers markets. They will discuss their emphasis on display, post-handling of produce, signage, honest brokering of produce, social media, communicating with market management, pricing and their philosophy of cooperation rather than competition with other farmers at the market. 
Jordan Clasen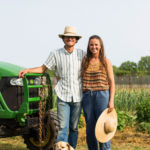 Jordan Clasen started Grade A Gardens in 2009, and was joined by Whitney Clasen in 2016. Today, the Earlham, Iowa, farm includes 8 acres of certified organic fruits and vegetables, 300 egg-laying chickens and bees. Gourmet garlic remains a farm specialty – 2 acres of the farm are devoted to the crop. Jordan and Whitney market through a CSA, the Des Moines Downtown Farmers' Market, Des Moines restaurants and specialty grocers. 
A Conversation on Implementing Soil Health Practices With Farmers and Landowners
Many farmers and landowners are interested in adding habitat or shifting to conservation practices on their farms, but it may take years before they are able or ready to make changes. Jump-start the conversation in this roundtable discussion led by Mollie, a land manager and agronomist. You'll have a chance to share your hurdles and hear strategies that can help landowners and farmers create positive changes on the land. 
Mollie Aronowitz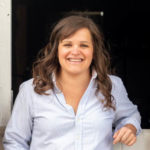 Mollie Aronowitz is a licensed realtor, accredited land manager and sustainability director with Peoples Company. Mollie manages and consults on farms across Iowa and oversees sustainability initiatives within Peoples Company, with a focus on in-field and edge-of-field conservation. She also advises landowners as a part of PFI's Landowner Coaching Program. 
Let's Talk Habitat! PFI Introduces New Conservation Cost-Share Programs
Creating habitat on your farm can have a range of benefits, but there's a lot to figure out first. What's the best habitat for the land? How much will it cost? Is there financial assistance? What about eligibility requirements? Join Grace as she delves into the nitty-gritty of PFI's new habitat cost-share programs. Explore how these programs work with farm bill programs such as CRP and EQIP, and if PFI's new habitat cost-share programs are right for you and your conservation goals. 
Grace Yi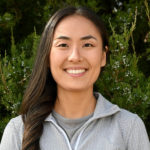 Grace Yi joined the PFI staff in fall 2022. As the habitat viability coordinator, Grace equips farmers and landowners with technical assistance and financial resources needed to establish and maintain wildlife habitat. 
The Resilient CSA
At Park Ridge Organics, Robyn Calvey and her team pack 375 CSA shares weekly from July through October. Through adapting to technology and customer feedback, the CSA has come to represent the bulk of her business – and her favorite way to engage with customers. Learn why the CSA is the cornerstone of Robyn's local food market; why she thinks of it as a resilient market stream; and how she has increased both customer satisfaction and the ease of CSA operations on her farm. 
Robyn Calvey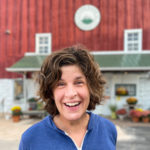 Robyn Calvey has been involved with Park Ridge Organics, a vegetable farm near Fond du Lac, Wisconsin, since its inception in 2003. She purchased the farm from her parents in 2015 and has grown it into a reputable market farm. Robyn sells primarily through a CSA, but has also added local wholesale accounts and she continues to maintain a strong customer base at her on-farm store. 
Regenerative Poultry Opportunities With Regenerative Ag Alliance
Learn about the Regenerative Agriculture Alliance ecosystem and the technical training and facility opportunities available to poultry farmers in Iowa and Minnesota. The alliance is focused on scaling up a systems-level regenerative poultry solution that restores ecological balance, produces nourishing food and puts money back into the hands of farmers and food chain workers. 
Producción Avícola Regenerativa con RAA
Conozca el ecosistema de la Alianza de Agricultura Regenerativa (RAA) y las oportunidades de capacitación técnica e instalaciones disponibles para los avicultores en Iowa y Minnesota. La alianza se centra en ampliar una solución avícola regenerativa a nivel de sistemas que restaureel equilibrio ecológico, produzca alimentos nutritivos y devuelva el dinero a las manos de los agricultores y trabajadores de la cadena alimentaria.  
Arnulfo Perrera and Louis Kemp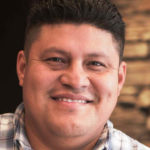 Arnulfo Perrera oversees and manages the poultry processing facility located in Stacyville, Iowa. He is passionate about the future of agriculture and committed to creating a better tomorrow.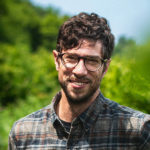 Louis Kemp enjoys working with farmers on creating, maintaining and improving their production systems so they can grow the best and most nourishing foods possible. He is currently the farm enterprise and engagement director for Regenerative Agriculture Alliance. 
Arnulfo Perrera supervisa y administra la planta de procesamiento de aves de corral ubicada en Stacyville, Iowa. Le apasiona el futuro de la agricultura y está comprometido con la creación de un mañana mejor.  
A Louis Kemp le gusta trabajar con los agricultores en la creación, el mantenimiento y la mejora de sus sistemas de producción para que puedan cultivar los mejores y más nutritivos alimentos posibles. Actualmente es el director de participación e iniciativas agrícolas de la Alianza de Agricultura Regenerativa. 
Saturday Session 2: 10:30-11:30 a.m.
Entomology Where You Graze
The insects in the soil, in the air and on your livestock are all helping to tell the story of your land. But understanding what that story is saying can be tricky. Learn from Torray as he shares the signs, and species, you should be looking for to indicate ecosystem health, and how to encourage them. 
Torray Wilson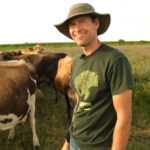 Torray Wilson and his wife, Erin Wilson, are part of Seven W Farm, a 600-acre diversified, organic farm. Each family member active in the farm is responsible for a different crop or livestock enterprise. Torray and Erin operate the grass-based dairy, selling milk to Organic Valley. They both have training in Holistic Management and continue to find those insights helpful in managing the complexity of the farm and family. 
Storytelling to Reach Markets: The Anatomy of a Newsletter
Natasha Wilson isn't just growing food at Westfork Farm, she's growing her market through storytelling and the written word. Listen in as Natasha walks us through the anatomy of her newsletter. You'll learn about her initial learning curve, her preferred platform, how she reviews and responds to the analytics and how the farm's market has grown from the consistent delivery of stories and updates to customers' inboxes. 
Natasha Wilson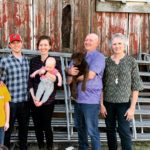 Natasha Wilson runs West Fork Farmstead with her sister and parents in West Chester, Iowa. Together, the family is building a pasture-based rotational grazing system that prioritizes happy and healthy livestock while also caring for the land and their community. West Fork Farmstead offers grass-fed beef, heritage pork, pastured chickens, chicken and duck eggs and raw honey. 
Reaping the Rewards of a Regenerative Year
If you're looking for innovative cover crop strategies and their impact on soil, look no further than the Western Illinois University research farm! Joel will present on his latest research exploring cover crop fallow systems. This practice introduces a full year of soil building with cover crops in grain production systems. 
Joel Gruver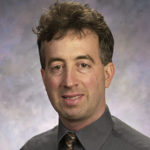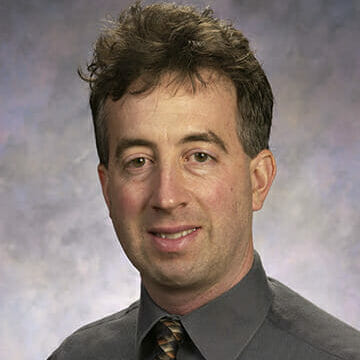 Joel Gruver is a professor of soil science and sustainable agriculture at Western Illinois University, and director of the WIU Organic Research Program. In 2015, Joel received the National No-Till Educator of the Year Award and is the 2024 recipient of PFI's Sustainable Agriculture Achievement Award. 
Tips for Producing Hybrid Rye as Livestock Feed
Hybrid rye yields much higher than many cereal rye varieties. It also has lower incidence of fusarium head blight and requires less water than other small grains. Hear from Jude about how hybrid rye can play an important role in the rotation, and in rations for both organic and conventional farmers with livestock. 
Jude Becker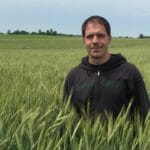 Jude Becker raises organic pork on his sixth-generation family farm, Becker Lane Organic, near Dyersville, Iowa. He grows hybrid rye for livestock feed in addition to corn and soybeans. He directly markets his pork to restaurants and retail locations in the U.S. and Asia. 
Supporting Urban Farms Through Pollinator Biodiversity
Urban farms play a crucial role in maintaining healthy populations of beneficial insects. Often, urban areas are free of widespread pesticides. Urban landscaping in yards and farms also provides an oasis for a variety of pollinators. Join Lee of Native Legacy Nursery, Sarah of Xerces Society and Monika of Sweet Tooth Farm as they discuss the process of installing and maintaining urban farm habitat for healthy pollinators. 
Monika Owczarski, Sarah Nizzi and Lee Goldsmith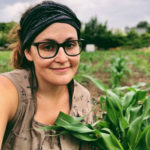 Monika Owczarski is a central Iowa native who was once a social worker and is now an accidental first-generation farmer. She is committed to social justice and equity in our food system, and lives and farms in the River Bend neighborhood of Des Moines, Iowa, where she and her husband raise their three children. Monika is also one of PFI's Iowa farmland access navigators.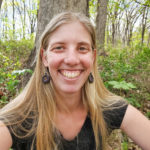 Sarah Nizzi is a farm bill pollinator conservation planner and Natural Resources Conservation Service partner biologist with the Xerces Society. Sarah offers technical assistance to landowners across Iowa who are interested in pollinator habitat. She also provides pollinator-related training to NRCS staff and partners.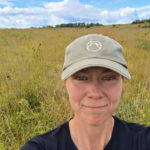 Lee Goldsmith owns and operates Native Legacy Nursery near Grimes, Iowa. She sells a variety of native tree, prairie and woodland seed to local urban farms, as well as wholesale perennials. She sources her prairie seed from remnants and public lands, and is a permitted seed collector that emphasizes genetic diversity in her mixes. 
Bringing Down the Cost of Season Extension With a Geothermal High Tunnel
Hear the story of a casual chat that led to an innovation supporting affordable year-round greens production, even with rising energy prices. Vegetable farmer Steve Strasheim teamed up with his neighbor, field crop farmer Eric Jellum, to build a high tunnel with a heating system connected to Eric's existing geothermal unit. As a result, Steve is able to operate his high tunnel for about $30 per month in energy costs. 
Steve Strasheim and Eric Jellum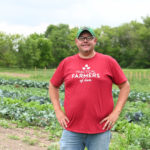 Steve Strasheim owns and operates Twisted River Farm in Mitchell, Iowa, where he and his team grow salad greens, microgreens, mixed vegetables and flowers that they sell through farmers markets, CSAs and local restaurants. An excellent networker and collaborator, Steve has grown his business by building relationships, innovating and making the most of opportunities in his small town, including by adding a farm store with the support of a Choose Iowa grant.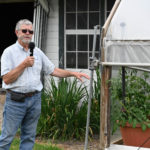 Eric Jellum began farming in Iowa in 1998 following a 20-year career at Washington State University's agricultural research station near Seattle. He currently farms 160 acres in north-central Iowa together with his brother. They use strip-till and no-till, intercropping and cover cropping to grow mainly corn and soybeans in rotation. 
Working With Labor: Be the Employer Workers Want
Many farms just don't work without reliable, skilled labor. But what makes a farm business a place where people really want to work? Robyn and Kate both have experience with FairShare's Becoming the Employer of Choice program as an educator and participant, respectively. In this mini-workshop, get a peek at how you can cultivate employee relationships, address motivations and improve life for you and your team. 
Robyn Calvey and Kate Edwards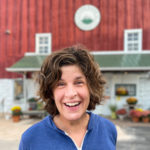 Robyn Calvey has been involved with Park Ridge Organics, a vegetable farm near Fond du Lac, Wisconsin, since its inception in 2003. She purchased the farm from her parents in 2015 and has grown it into a reputable market farm. Robyn sells primarily through a CSA, but has also added local wholesale accounts and she continues to maintain a strong customer base at her on-farm store.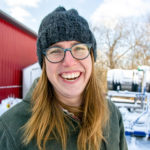 Kate Edwards began Wild Woods Farm in 2010. On her farm near Iowa City, Iowa, she raises vegetables for a 200-family CSA, delivering to Iowa City and the nearby communities of Coralville and Solon. 
Lightning Talks, Round 1
Lightning talks will be selected from presentation proposals during the fall, and the final line-up will be published in the conference program. Stay tuned! 
Acceso de Terrenos: Consejos de los Navegadores
¿Estás buscando un terreno? Los navegadores de acceso ayudan a los agricultores principiantes que buscan tierras. Los navegadores Amber y Joe explicarán cómo apoyan a agricultores principiantes a aclarar las metas, identificar las prioridades y comprender el financiamiento, la preparación financiera personal, y detalles de arrendamientos. 
Joe Klingelhutz, and Amber Mohr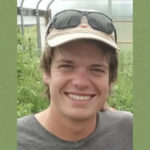 Joe Klingelhutz se convirtió en navegador de acceso a tierras de cultivo en el otoño de 2022. Vive en Iowa City, Iowa, donde se dedica al cultivo de verduras, abejas, plantas perennes y pollos. Dirige su propia operación de apicultura independiente y ha trabajado para varias otras granjas.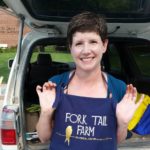 Amber Mohrcultiva con su familia en Fork Tail Farm, una granja de verduras, frutas y aves de corral cerca de Avoca, Iowa. Amber también se desempeña como directora de proyectos de Avoca Main Street, cuya misión es promover, preservar y mejorar el distrito del centro de la ciudad como un centro económico, cultural y social de la comunidad. 

Saturday Session 3: 1-2 p.m.
Overwintering Honeybees
It's a common refrain among beekeepers to list their winter losses and guess the cause. According to the Bee Informed Partnership, Iowa has one of the highest winter colony mortalities in the country. This high death rate is not inevitable. In this session, hear how Katie prepares her hives, and how she cares for them over the winter. 
Katie Flinn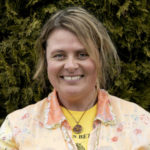 Katie Flinn is founder and owner of Milk & Honey Orchard and Apiary near Indianola, Iowa. After a career in the U.S. Air Force, Katie learned about beekeeping through the Heroes to Hives program and now judges honey tastings nationally. 
Roundtable: How Are You Integrating Agroforestry Into Your Forage Chain?
As weather patterns become less predictable, one way graziers can adapt is by increasing perennial forage diversity. Interest in warm-season grasses is growing, but what role can agroforestry play in a forage chain? In this roundtable, Jenn will lead the conversation exploring these and other questions. Come join the discussion, ask questions and hear what other farmers are already trying. 
Jennifer Ripp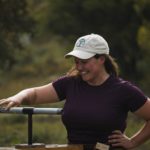 Jennifer Ripp is the agroforestry educator for Savanna Institute, where she brings her diverse background in farming, passion for agroforestry and dedication to education to help farmers and landowners adopt agroforestry practices. 
Ewetopia: Building a Wool Enterprise
Are you curious about turning wool into a viable business enterprise? In this session, Kathryn will highlight a range of ways to do so. With her unique farmer and mill owner perspective, she will discuss raising marketable wool and what sheep breeds are desirable for fiber mills. You'll also learn about marketing your wool and yarn, and about wool ventures outside of yarn such as roving, batting and wool pellets. 
Kathryn Ashley-Wright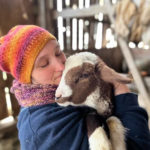 Kathryn Ashley-Wright raises dual-purpose fine-wool sheep and market lambs on her farm, Ewetopia Farm, in La Farge, Wisconsin. She opened Ewetopia Fiber shop in 2007, and in 2017 Ewetopia expanded again to include a fiber mill in La Farge. 
Exploring Oat and Pea Varieties for Intercropping as Forage
University of Illinois researcher Juan Arbelaez will share what he has learned from ongoing research into oat and pea varieties intended for an intercropping system for forage use. Through the breeding program he runs, he has tested oat and pea varieties in different cropping combinations for physical and genetic traits, as well as forage quality. Juan will share what he has learned from these experiments and what direction he hopes to take next. 
Juan Arbelaez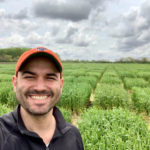 Juan Arbelaez is a plant breeder and geneticist working at the University of Illinois, where he runs a breeding program to test different intercropping systems for a range of traits, including winter hardiness and forage quality. Prior to his work there, Juan primarily studied rice at the International Center for Tropical Agriculture in Cali, Colombia; Cornell University in Ithaca, New York; and the International Rice Research Institute in the Philippines. 
A Study in Sustainability: How Extended Rotations Affect Soil Health
For many years, Iowa State University has been exploring the impact of diversified cropping systems on soil health and sustainability. Since 2001, the ISU Marsden Farm has been the heart of this research, which compares two-, three- and four-year crop rotations. Hear from Matt, Marshall and Steven about research they have done both on and off the farm, and what they've learned about maintaining and improving soil health. 
Marshall McDaniel, Matt Liebman and Steven Hall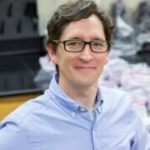 Marshall McDaniel is an associate agronomy professor at ISU. His research team seeks to understand how soils and plants are affected by management and the environment. They use this understanding to make agriculture more regenerative and sustainable.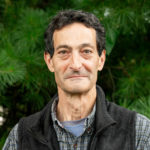 Matt Liebman joined the faculty of ISU's Department of Agronomy in 1998. In 2001, he designed what would become the Marsden Farm experiment. Matt retired in 2021, but the research on ecological processes and diversified crop rotations that he started continues today.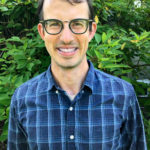 Steven Hall is an assistant professor and extension specialist in the Department of Plant and Agroecosystem Sciences at University of Wisconsin-Madison, where his work focuses on agricultural water quality and climate change mitigation. Prior to joining the faculty there, he was a professor at Iowa State University.
Sustainable Prairie and Timber Management On 400-Plus Acres
You've established native prairie and timber on your farm and it's looking good, but have you accounted for the long-term maintenance required? What will the next decade hold? What about the next 25, 50 or 100 years? Join David as he delves into sustainable habitat management. He'll discuss restoring and protecting habitat, improving timber stands, controlling invasive species and deer management plans, all with the aim of long-term planning while diversifying on-farm income streams.  
David Gossman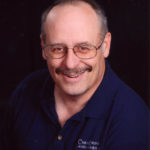 David Gossman owns and operates a 670-acre farm consisting of no-till corn and soybean as well as native prairie and timber stands. Located in eastern Iowa, David is an investigator for Gossman Forensics who owns numerous businesses and has an academic background in physical sciences. He and his wife operate their farm as a passion project and  have three grown daughters. 
Special Ops for Specialty Crops: A Panel on Tracking Tasks and Managing Farm Operations
Farm operations are complex, perhaps most particularly on horticulture farms. Every crop, pest, disease and practice comes with its own timing, and the process for each must be communicated to the farm team. In this session, hear highlights of different systems from each panelist, and bring your questions and input for a robust discussion about managing tasks and on-farm operations. 
Hannah Breckbill, Kevin and Kendra Martin, and Steve Strasheim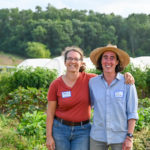 Hannah Breckbill has been farming since 2009 and started Humble Hands Harvest in Decorah, Iowa, in 2013. In 2018, Emily Fagan joined as a partner. The farm sells primarily at farmers markets and through a CSA. Hannah and Emily are developing a perennial polyculture system and incorporating livestock.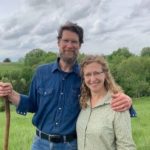 Kevin and Kendra Martin own and operate Holdfast Farmstead near Mount Ayr, Iowa. Their path to farm life on 53 acres of rural southern Iowa was far from linear. Prior to farming, they both captained ships on the sea. Today, they are driven to have a healthy family and community while they regenerate the farmland where they live.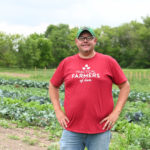 Steve Strasheim owns and operates Twisted River Farm in Mitchell, Iowa, where he and his team grow salad greens, microgreens, mixed vegetables and flowers that they sell through farmers markets, CSAs and local restaurants. An excellent networker and collaborator, Steve has grown his business by building relationships, innovating and making the most of opportunities in his small town, including by adding a farm store with the support of a Choose Iowa grant. 
Pep Rally: Growing and Marketing Peppers
The arrival of peppers on the vegetable scene is one of the most exciting events of the growing season. They add unparalleled diversity of flavor, color and curb appeal to any farmers market table or CSA box, and an appealing option for wholesale buyers. In this session, Kate and Dana will share their considerable expertise on raising perfect peppers at a range of scales for a variety of markets. 
Kate Solko and Dana Jokela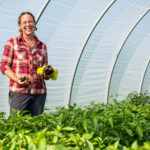 Kate Solko started working in organic vegetable production around 2010 and today is the owner-operator of Root to Rise Organic Farm in Ames, Iowa. Her goal is to produce high-quality, affordable produce for her community and her family. In addition to farming on 5 acres, Kate homeschools her three children.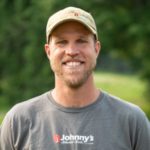 Since 2015, Dana Jokela has managed all aspects of vegetable and plant production at Sogn Valley Farm near Cannon Falls, Minnesota. Before that, he studied ecological agriculture at the University of Vermont; managed vegetable farms; and researched cover crops and conservation tillage in vegetable production systems for his master's degree at ISU. Since 2022, he has also been a territory sales representative for Johnny's Seeds in Illinois, Iowa, Minnesota and Wisconsin. 
Vendiendo en Mercados Locales
¿Vender en el mercado se siente abrumador? Venga a conocer a Jordan y Whitney, propietarios de Grade A Gardens, y escuche sobre su enfoque único para vender en los mercados de agricultores. En esta sesión, hablarán de la importancia de la exposición, la manipulación posterior de los productos, la señalización, las redes sociales, la comunicación con gerentes del mercado, los precios, la dotación de personal y su filosofía de cooperación en lugar de competencia con otros agricultores en el mercado.  
Jordan Clasen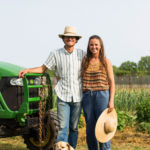 Jordan Clasen comenzó Grade A Gardens en 2009 y se unió a Whitney Clasen en 2016. Hoy en día, la granja en Earlham, Iowa, incluye 8 acres de frutas y verduras orgánicas certificadas, 300 gallinas ponedoras y abejas. El ajo gourmet sigue siendo una especialidad de la granja: 2 acres de la granja están dedicados al cultivo. Jordan y Whitney comercializan a través de un CSA, el mercado de agricultores del centro de Des Moines, restaurantes y tiendas de comestibles especializados en Des Moines. 
Saturday Session 4: 2:30-3:30 p.m.
Pasturing Pigs in Woodlots
Pigs are resourceful omnivores and don't require lush grazing to thrive. That allows them to use woodlots that might not otherwise support livestock. But pigs can also be very destructive to the land they're kept on. Join Ethan to learn how he makes use of his marginal woodland, and how he manages for the health of both forest and pigs. 
Ethan Book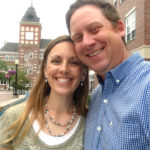 Ethan Book and Rebecca Book, along with their six children, run Crooked Gap Farm on 40 acres of pasture and timber near Knoxville, Iowa. Their main enterprises include pasture- and woodlot-raised pork, lamb, poultry and beef, all of which they directly market through a farmers market and other direct-to-consumer sales. 
Roundtable: Managing Grazing in a Drought
It's said that the best time to prepare for the next drought is before the last one ends. After a couple of years of low rainfall, it's worth evaluating your grazing management techniques. Join this session to ask questions and learn from other farmers as Jon leads discussion with attendees on what they're doing to manage through the drought. 
Jon Bakehouse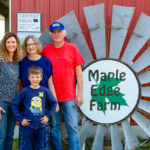 Jon Bakehouse farms with his wife, Tina Bakehouse, son Anderson and parents near Hastings, Iowa. A practitioner of Holistic Management, Jon raises corn and soybeans and is integrating cows to work toward regenerating their soils. 
The Gift of Grains: Sharing Ideas for Incorporating Food-Grade Grains in Daily Life
Grains are vital to cuisines all around the world and often hold great cultural significance for people in the regions where they are grown. Bring your favorite recipes to this roundtable conversation about the nutritional qualities and culinary potential of various grains that can be grown here in the Midwest. Kids and families are encouraged to come share and learn about fun food and farm projects involving grains. 
Noreen Thomas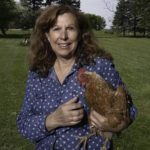 Noreen Thomas owns and operates Doubting Thomas Farms near Moorhead, Minnesota, alongside her husband, Lee Thomas, and daughter-in-law Melany. In addition to farm work, Noreen establishes partnerships with neighboring farms and communities and advocates for practices that care for lands, waters and inhabitants. 
Cover Crop Strategies Ahead of Corn
Josh Nelson and Brent Larson both farm in north-central Iowa, and each has different strategies for cover cropping ahead of corn. Brent primarily uses triticale while Josh often uses rye when applying hog manure, or a cover crop mix with a legume, brassica and rye. Learn about how these cover crops work for their operations. 
Brent Larson and Josh Nelson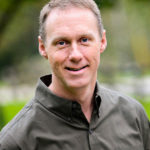 Brent Larson is a lifetime member of PFI who raises corn, soybeans and cover crops in north-central Iowa using no-till for soybeans and strip-till for corn. He plants into green cover crops and is working to raise his own cover crop seed. He's also trying to work his fields into a three-year rotation to include a year of small grains.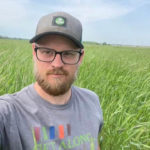 Josh Nelson operates Cardinal Creek Farm, a diversified, regenerative family farm that grows rye, oats, corn and soybeans near Belmond, Iowa. He also raises feeder pigs. Josh employs a number of conservation practices, including using diverse cover crop mixes, no-till and strip-till. He also recently installed a bioreactor to reduce nitrates flowing into a creek boarding his farm ground. 
Looking at Native Bee Health in CRP: Assessing Establishment and Mid-Contract Management
Native bees play a crucial role in supporting agricultural production. One vital way to protect Midwestern wild bee populations is by reducing or using targeted pesticide applications on farms in and around enrolled Conservation Reserve Program habitat. Join Ai Wen of the University of Northern Iowa as she discusses her research on wild bees living in CRP and the steps farmers and landowners can take to promote healthy bee habitat on their CRP and residential acreages. 
Ai Wen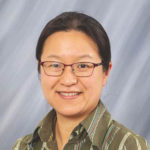 Ai Wen is an assistant professor at the University of Northern Iowa. She holds a doctorate in ecology and evolutionary biology from Rutgers University. Her teaching interests focus on biodiversity as well as food, energy and society within agriculture. Ai's current research objectives focus on wildlife and human interactions in agricultural ecosystems and how sustainable agricultural practices can benefit wildlife. 
Piloting the Decorah Flower Hub: Collaboration and Community Instead of Competition
Last winter, Katie, Barb and Clara met up to explore how they could work together to market their flowers. Their synergy, combined with a little research and willingness to experiment, resulted in establishing the Decorah Flower Hub, a farmer cooperative operated through an online platform. Hear about how this cooperative works, who buys their flowers and how they are really growing through collaboration and community. 
Katie Prochaska, Barbara Kraus and Clara Muggli-Toyloy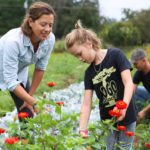 Katie Prochaska is the farmer owner of River Root Farm, a certified organic flower, vegetable and herb farm located just outside of Decorah, Iowa. River Root Farm is in its 14th year of production, specializing in a wide selection of high tunnel-grown flowers for seasonal mixed bouquets, dried florals and wreaths and bulk stems for DIY brides, florists and floral designers.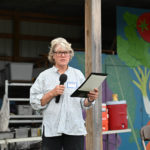 Barbara Kraus owns and operates Canoe Creek Produce near Decorah, Iowa. She and a small team work together to grow a wide variety of vegetables, fruits and flowers using organic and sustainable methods. They also rotationally graze pasture with Katahdin-Dorper sheep, and sometimes chickens and geese, and strive to steward biodiversity and soil health. Barb also supports beginning farmers through an incubator farm program so they can learn and access her infrastructure as she scales back her operation.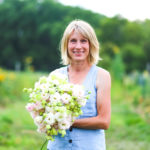 Clara Muggli-Toyloy started growing flowers in 2017 using land in her own yard in town along with borrowed land in her friends' and neighbors' yards. Through these unconventional means, she has been able to grow a local flower business, marketing her bouquets through CSAs and to local restaurants in Decorah, Iowa, and the Driftless Region. 
Lightning Talks, Round 2
Lightning talks will be selected from presentation proposals during the fall, and the final line-up will be published in the conference program. Stay tuned! 
Apicultura para Principiantes
Es un estribillo común entre los apicultores hacer una lista de sus pérdidas invernales y adivinar la causa. Según la Asociación Bee Informed, Iowa tiene una de las mayores mortalidades de colonias invernales del país. Esta alta tasa de mortalidad no es inevitable. Escuche cómo Katie prepara sus colmenas y cómo las cuida durante el invierno. También compartirá sobre cómo empezó su colmenar.   
Katie Flinn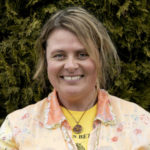 Katie Flinn es fundadora y propietaria de Milk & Honey Orchard and Apiary cerca de Indianola, Iowa. Después de una carrera en la Fuerza Aérea de los EE. UU., Katie aprendió sobre apicultura a través del programa Heroes to Hives y ahora es juez de degustaciones de miel a nivel nacional. 
PFI Storytelling
It's a tradition! To close out the conference on Saturday afternoon, all conference attendees will come together to hear true stories, performed live, from a selection of PFI farmers. If you enjoy bending your ear toward a lively, soberingly powerful or particularly well-narrated farmer tale, this storytelling event is for you.  
Grab a bag of popcorn on your way in! 
STORYTELLERS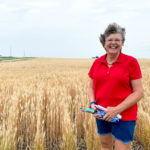 Nancy Brannaman is a sixth-generation farm owner actively working to bring young farmers to her land. Throughout her career, Nancy was a pioneer for women in agriculture. Her roles spanned topics and the globe, from Iowa State University Extension and Outreach, to agricultural development in post-Soviet Ukraine and Russia, to multiple roles at the U.S. Department of State Foreign Service in seven different countries.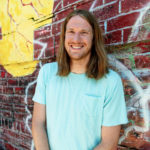 Sean Dengler enjoys the creativity of farming. He works with his dad, raising crops on his family's land between Traer and Dysart, Iowa.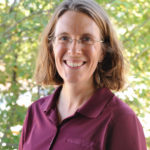 Ruth McCabe is a certified professional agronomist, an Iowa certified crop advisor and a conservation agronomist with Heartland Cooperative. She works directly with farmers to implement in-field and edge-of-field practices to benefit soil health, water quality and wildlife.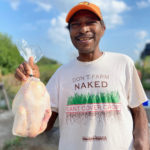 Carlos Williams farms with the team at Sundog Farm and Local Harvest CSA in Solon, Iowa. He also runs his own enterprise, Williams Topsoil, raising pastured chickens.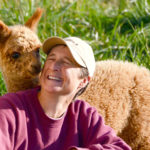 Emcee: Jill Beebout
Jill Beebout runs Blue Gate Farm with her husband, Sean Skeehan. They steward 40 acres of family land in southern Marion County, Iowa, where they raise Certified Naturally Grown produce, hay and alpacas, marketing through CSA and VegEmail custom sales. 
Acknowledgements
Thank you to the organizations, business and agencies who provide funding for the PFI Annual Conference: 
ADM

 

Cargill

 

Cedar Tree Foundation

 

Ceres Trust

 

Clif Bar

 

Farm Aid

 

Lifeline

 

Oatly

 

PepsiCo

 

Jessica and Andrew Seija

 

Stranahan Foundation

 

Unilever

 

Vere Initiatives

 

Walmart

 

Walmart Foundation

 

Walton Family Foundation

 

National Fish and Wildlife Foundation and the U.S. Department of Agriculture, under agreement number 2004.22.074823

 

National Fish and Wildlife Foundation and the U.S. Department of Agriculture, under agreement number 2007.23.076330

 

NRCS CIG and Pheasants Forever

 

Sub-award funded by Offices of Partnerships and Public Engagement (OPPE)

 

U.S. Department of Agriculture and National Fish and Wildlife Foundation, under grant ID 2004.22.075401 and agreement number 75401

 

U.S. Department of Agriculture's (USDA) Agricultural Marketing Service through grant 21FMPPIA1012-00

 

U.S. Department of Agriculture, under agreement number NR213A750013G024

 

U.S. Department of Agriculture, under agreement number NR216114XXXXG003

 

Financial support from U.S. EPA under an Assistance Agreement

 
"Any opinions, findings, conclusions, or recommendations expressed in this publication are those of the author(s) and do not necessarily reflect the views of the U.S. Department of Agriculture. In addition, any reference to specific grants or types of products or services does not constitute or imply an endorsement by the U.S. Department of Agriculture for those products or services." 
"USDA is an equal opportunity provider and employer." 
"The views and conclusions contained in this document are those of the authors and should not be interpreted as representing the opinions or policies of the U.S. Government or the National Fish and Wildlife Foundation and its funding sources. Mention of trade names or commercial products does not constitute their endorsement by the U.S. Government, or the National Fish and Wildlife Foundation or its funding sources."