Farminars
Farminars are Practical Farmers' version of a webinar. These 90-minute online seminars are free and produced to help farmers learn about business and production issues that matter to them from the convenience of their homes. Farminars are held weekly each Tuesday during the fall and winter months, and run from 7–8:30 p.m. CST. Most farminars are led by farmers, and many are presented in a "fish-bowl" format where attendees listen as an experienced farmer answers a beginning farmer's questions. Farminars air live online and allow participants to ask questions of presenters in real-time.
---
Pop-Up Farminar:
Consumer-Friendly Bulk Meat Sales
July 14 | 7-8:30 p.m.
Presented by Matt LeRoux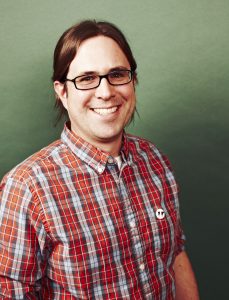 COVID-19 has created a challenging situation for conventional livestock markets and processors. Along with this challenge, farms were presented a unique opportunity to market meat directly to consumers.
This farminar is designed to equip farmers with clear and simple steps towards making bulk meat sales, such as quarters, halves, and mixed-cut bundles. We'll cover "how-to" tips to help you get started quickly. Learn from Agriculture Marketing Consultant Matt LeRoux how to better understand consumer purchasing habits, meat pricing, product bundling and how to reach consumers.
About Matt: Matt has nearly 20 years' experience serving farms through Cornell Cooperative Extension, non-profits, and consulting. Specializing in market strategy, Matt works with a diverse mix of produce and livestock farmers and food businesses. Career highlights include developing the Marketing Channel Assessment Tool for produce growers and the Cornell Meat Price & Yield Calculator.
---
For more information about farminars or if you are having trouble logging in, please contact Maggie Norton at maggie_n@practicalfarmers.org
Join the Farminar Mailing List
---
How to Participate
Participating in live farminars is easy!
1. Test Computer
We've changed webinar platforms and will now be using Zoom. Never used Zoom before? There is a simple, one-time download on whichever device you plan to use. Note: attendees do not need microphone or video capabilities to participate.
2. Join In
15 minutes prior to the next start time, click the button below. If there's no farminar today, browse our farminar archive to watch the past recordings or subscribe to our YouTube channel to never miss a farminar!