Small Grains Conference
---
March 1 | Lincoln, Nebraska | Nebraska Innovation Campus
This regional conference brings together farmers, supply chain buyers and researchers to share their expertise on successful farming with small grains in extended rotations.
Registration | Location & Lodging | Sponsors | Conference Agenda | COVID-19 Policy
---
Online Registration Is Open!
The small grains conference is FREE for PFI members and $40 for non-members. Registration is required to attend the event, and includes continental breakfast and lunch. Please register by Feb. 22. To register, complete the online form or call the PFI office at (515) 232-5661. After the Feb. 22 registration deadline, walk-in registration will be available the day of the event unless the venue is at capacity.
Special Offer! If you attend the event as a non-member and decide you want to join Practical Farmers, you may do so by paying either an additional $10 for an individual membership or $20 for a farm/household membership. Click here to learn more about membership with Practical Farmers of Iowa.
---
Location & Lodging
Conference Location
Nebraska Innovation Campus Conference Center | 2021 Transformation Drive Lincoln, NE 68508
Event parking is available in the paved lot north of Transformation Drive.
Pre-Event Social Hour
Feb. 28 | 6 – 8 p.m. | Boombox Social | 1630 P St. Lincoln, NE 68508
If you can arrive early, please join us on Feb. 28 at Boombox Social for a pre-conference get-together. Appetizers and drinks will be provided starting at 6 p.m. This is a perfect opportunity to get a head start on your networking!
Lodging
PFI has a block of rooms at the Graduate Lincoln for the night on Feb. 28.
Rate: $99/night + tax, free parking
This offer expires on Feb. 6.
---
Thank You to Our Sponsors!
Panicle level:
Spikelet level: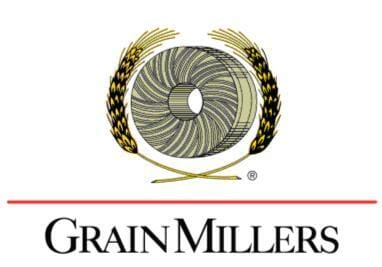 Interested in becoming a sponsor? View our opportunities here.
---
Conference Agenda
8 a.m.                                Conference hall opens with continental breakfast and exhibitor hall
9 – 10 a.m.                        Opening remarks and plenary address
10:15 – 11:15 a.m             Session Block I
11:15 – 11:30 a.m.            Break
11:30 a.m. – 12:30 p.m.    Session Block II
12:30 p.m. – 2 p.m.           Lunch and networking opportunities with exhibitors
2:15 – 3:15 p.m.                Session Block III
3:15 – 3:30 p.m.                Break
3:30 – 4:15 p.m.                Closing remarks and goodbyes
---
Plenary Address
Improving Quality of Life With Diversified Rotations
Roughly a decade ago, Scott Heinemann made a big change on his operation. He got out of the cattle feeding business and started adding no-till, cover crops and small grains to his cropping rotation. It's been one of the best decisions of his life. Scott is now more resilient, more profitable and more content farming than he ever was before. Cattle are back on the farm, contract grazing cover crops, and he has lowered his input costs by reducing nitrogen in his corn. Come hear Scott share his journey towards diversified rotations and where he sees opportunities going forward.
Scott farms with his wife, Pam, in Wayne County, Nebraska, where they raise corn, soybeans, oats and rye on 400 acres. The Heinemanns use cover crops on all their acres and are working with local cattle producers to contract graze. In addition to adding diversity to their cropping systems, the Heinemanns have planted numerous areas of native grasses, wildflowers, trees and shrubs across their operation.
---
COVID-19 Policy
At Practical Farmers of Iowa, the safety of our staff, members and communities are our top priority. At our indoor events, we're committed to creating an environment that follows COVID-19 safety best practices, and balances in-person interaction and learning. Safety measures attendees can expect include:
All attendees over the age of 2, regardless of vaccination status, are required to wear a properly fitting mask, except when actively eating or drinking. This policy aligns with current CDC guidance for counties and states with substantial or high risk of community spread of COVID-19. PFI-branded masks and disposable masks will be provided.
As much as possible, event areas will be designed to allow for and encourage social distancing. Attendees and staff are encouraged to practice social distancing to the best of their ability.
Staff and attendees will be encouraged to practice good hand hygiene. Hand sanitizer will be readily available at the event.
Staff and attendees are encouraged to stay home if they or someone in their household is experiencing symptoms of COVID-19, or have tested positive for COVID-19 in the previous 10 days.
If you have additional questions about safety measures in place for an event, please contact Liz Kolbe, liz@practicalfarmers.org, (515) 232-5661.
We are looking forward to having events in person, and greatly appreciate your contribution to making our space as safe as possible for staff, attendees and our communities.
---
Event Questions
For questions, contact Lydia English at (515) 232-5661 or lydia@practicalfarmers.org