Small Grains Conference
---
Schedule
Thursday
11 a.m. – Noon – Registration Open
Noon – 1 p.m. – Lunch & plenary
4 – 5:30 p.m. – Buyers Reception 
Friday
11: 30 a.m. – Lunch & plenary
---
Program
Keynote | Noon – 1 p.m.
The Case for Diversity: Extending the Crop Rotation
Room: Grand Ballroom
Speaker: Randy Jackson
Using almost 30 years of data from the Wisconsin Integrated Cropping Systems Trial, Randy Jackson will describe how many ecosystem services – including profitability, climate stabilization and clean water – respond to diversification of crop rotations typical of north-central U.S. landscapes.
---
Thursday
Session 1 | 1:20 – 2:30 p.m.
What's Winter Farming All About?
Room: Mt. Rainier
Speaker: Graham Adsit
Learn from Graham Adsit about his playbook for growing small grains and meeting market specifications. Hear how he incorporates reduced tillage and cover cropping to improve small-grains yield and quality.
The Value of Hybrid Rye for Livestock
Room: Mt. Blanc
Speaker: Dr. Becca Stokes | Molly McGhee
Cereal Rye is used as a popular cover crop, but have you heard of hybrid rye? As a versatile winter crop, it can be used as livestock feed for both cattle and swine. Join both Molly and Becca to learn about the nutritional and production value hybrid rye can provide your herd.
Rebuilding the Small Grains Economy in the Midwest
Room: Pikes Peak
Speaker: Alisha Bower | Sara Fletcher
Midwestern farmers consistently report in surveys and evaluations that lack of markets is the biggest barrier they face to growing more small grains in rotation. Alisha Bower will present on how Practical Farmers of Iowa has worked to address this by collecting farmer data on the environmental outcomes and profitability of these rotations and translating these benefits to companies. Sara Fletcher, from Oatly, will present on her company's motivations for launching a Midwestern oat program in 2019 and Oatly's goals for supporting more diverse cropping systems in the Upper Midwest.
Session 2 | 2:50 – 4 p.m.
Filling in the Forage Gap
Room: Mt. Blanc
Speaker: Gene Schriefer
Find the ideal annual for your system to complement existing forage resources and improve productivity in your grazing operation. Hear from grazing specialist Gene Schriefer in this session on stockpiling; grazing management for summer, late fall and early winter; and alternative forages to consider when you need to fill in gaps.
Bringing Malting Barley Back to Western Wisconsin
Room: Pikes Peak
Speaker: Carl Duley
Breweries seem to be popping up in everyone's backyard these days, and beer requires grain – usually barley. In this session, Carl Duley will share his insight on malting contracts and specifications, as well as the results of his research, conducted in Buffalo County, covering barley variety selection, management, harvest and post-harvest handling.
Can We Sequester Carbon in Agricultural Soils?
Room: Mt. Rainier
Speaker: Randy Jackson
Recent evidence indicates that carbon is not accumulating in agricultural soils of the north-central U.S., even where best management practices are used. Randy Jackson will explore the quantity, quality and mechanisms necessary for soil carbon accrual that would actually contribute to climate stabilization.
---
Friday
Session 1 | 8:30 – 9:40 a.m.
Growing Your Own Nitrogen Through Cover Crops
Room: Mt. Rainier
Speaker: Julie Grossman
This session will explain the power of cover crops to improve soils and contribute nutrients to your farm. We will expand your cover crop options, with an emphasis on legume species. Learn how legume cover crops can help improve soil fertility. We will also use interactive activities to demonstrate how cover crops can help improve soil health, and provide farmer-verified examples of how to work cover crops into your rotation. Join us for this fun foray into the world of cover crops!
Market Development and Grain Handling for Artisan Grain Products
Room: Pikes Peak
Speaker: John & Halee Wepking
John and Halee Wepking operate Meadowlark Organics farm near Ridgeway, Wisconsin. With their farm partner and mentor, Paul Bickford, they grow organic row crops with a primary emphasis on small grains and dry beans for human consumption. In this session, John will give an overview of the critical production and post-harvest handling requirements for a food-grade, artisan end product. He will also delve into Meadowlark Organics' process of establishing value-added, artisan, food-grade markets for their flours and other grain products. Hear how John has developed his community and business relationships with a local grain miller and other artisan grain producers in the region to make this vision a reality.
Benefits of Managing Manure on a Dairy and Grain Farm
Room: Mt. Blanc
Speaker: Dan Meyer
Using a legume cover crop after small grains harvest provides an extra window for manure application. In this session, Dan Meyer will share how he uses manure from his dairy farm, discuss manure application timing for his field crops and explain how his dairy operation benefits from a diversified crop rotation.
Session 2 | 10 a.m. – 11:10 a.m.
Producing Small Grains for Seed Markets
Room: Pikes Peak
Speaker: Andy Walsh
The increasing demand – and premium price – for cover crop seeds like oats and rye has many growers looking to these markets to fit small grains profitability into their operation. But seed is heavily regulated, and laws governing seed sales and labeling vary from state to state. In addition, growing a high-quality seed crop requires some production tricks that differ from techniques used to raise food- or feed-grade grain. This session will cover both the legal and production considerations. Andy Walsh, from Deer Creek Seed, will discuss what you need to know to produce and manage small grains for seed, as well as the rules that govern seed production and sales in Wisconsin.
Evaluating Oat Varieties for Feed
Room: Mt. Blanc
Speaker: Dr. Pete Lammers
Oats as a feed grain fill a niche in crop and livestock production systems, but which oat variety should you pick? This is a crucial decision that affects future input costs and yields. Dr. Pete Lammers will share results from an on-going oat variety trial done in collaboration with Practical Farmers of Iowa and Iowa State University. He will also share his recommendations for using oats as a feedstuff for pigs
Kernza – A Perennial Grain and Forage Crop With Multiple Uses
Room: Mt. Rainier
Speaker: Dr. Valentin Picasso | Dorothy & John Priske
As a perennial wheatgrass, Kernza covers the soil year-round without the cost of additional tillage. Its forage nutritive value makes it more valuable to farmers as a dual-purpose (grain and forage) crop. Join cattle farmers Dorothy and John Priske, and agronomist Dr. Valentin Picasso, to discuss the soil benefits, production techniques and nutritional quality of Kernza forages.
---
Closing Remarks | 11:30 a.m. – 12:30 p.m.
Bringing the Next Generation to the Farm with Small Grains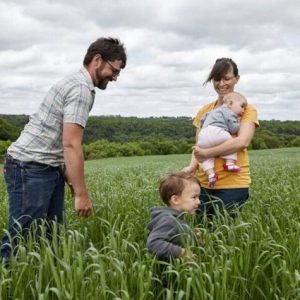 Room: Grand Ballroom
Speaker: John & Halee Wepking
Mills used to be hubs of economic opportunities that formed the foundation of rural economies for decades. Producing grains such as wheat, oats and barley required labor both on and off the farm, which kept whole families employed in their local communities. Today, many farms operate on margins that are too thin to bring more employees or a next generation onto the farm, and grain is outsourced to big hubs for processing.
John and Halee Wepking of Meadowlark Organics are taking a page from history, leveraging small grains and local, community-based markets to start farming – and to provide a viable way to continue the farming legacy of Paul Bickford, their farming partner and mentor. In this closing keynote, the Wepkings will share their path to farming through small grains and community connections.
---
Sponsors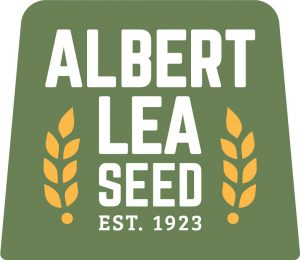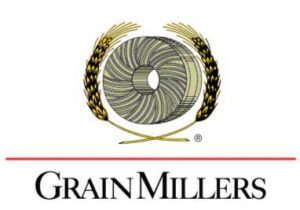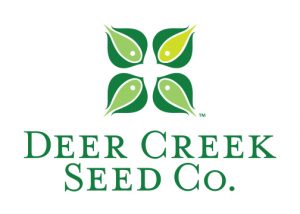 ---
Questions about the Small Grains Conference? Contact Alisha Bower by calling our office at (515) 232-5661.