2023 Annual Conference Materials
2023 Annual Conference Materials
Presentation Slides
| Session | Presenter(s) |
| --- | --- |
| Roundtable: Impact and Discussion of the Local Food Purchasing Assistance Program | Giselle Bruskewitz, Kaci Ginn, Kayla Koether, Jason Grimm |
| Learning To Grow Kernza in Central Iowa | Lee Tesdell |
| How Can Farmers Help Beekeepers? Lessons From STRIPS Research | Matt O'Neal |
| How Can Farmers Help Beekeepers? Lessons From STRIPS Research | Dean Coleman |
| How Can Farmers Help Beekeepers? Lessons From STRIPS Research | Randall Cass |
| How Can Farmers Help Beekeepers? Lessons From STRIPS Research | Kirstin Bailey |
| Horticulture Show and Tool: Farmers' Favorite Implements, Tools and Supplies | |
| Global Greens Farmers Share Their Experiences and Visions for the Future | |
| Fire and Grazing: How Salish, Kootenai and Other Montana Tribes Manage the Prairie Landscape | Mike Durglo |
| Fencing Techniques for Difficult Terrain | Tom Beard |
| Fencing Techniques for Difficult Terrain | Margaret Chamas |
| Farmer-to-Farmer: Michael Vittetoe and Lisa Kubik | Michael Vittetoe |
| Farmer-to-Farmer: Wade Dooley and Landon Plagge | Wade Dooley, Landon Plagge |
| Extending Field Crops Rotations With Black Beans, Sorghum and Sunflowers | Jean Bertrand Contina |
| Land Easements: A Strategy for Conservation and Preservation of Sustainable Agriculture | James Petersen |
| Chestnut Management for Intermediate and Advanced Growers | Tom Wahl, Kathy Dice |
| Building Soil Biology With On-Farm Compost | Kyle Schnell |
| Alternative to Rye? Testing Winter Camelina in the Field | |
| After the Gold Rush: Balancing High Tunnel Soil Chemistry Over Consecutive Years of Production | Allen Philo |
| You Grew 10 Acres of Popcorn – Now What?! | Jim Fitkin |
| What's Your Clover Worth? Investigating Nitrogen Credits Ahead of Corn | Rachel & Alec Amundson |
| Waiting for Soil Carbon (While Missing Out on Other Soil Benefits) | Marshall McDaniel |
| Using Phenology to be a Better Beekeeper | Julia McGuire |
| Using Foliar Urea to Increase Nitrogen Use Efficiency | Michael Vittetoe |
| I've Under-seeded Red Clover with Oats Before Corn – Now What? | Neil Peterson |
| Three Keys to a Successful Public-Private Conservation Program Partnership | Amy Robak |
| Thinking About (and Rethinking) Pack Shed Design | Liz Graznak |
| The Journey to a Regenerative System at Organic Compound | Wil Crombie |
| Successfully Planting Into Cover Crops | Mike Crow |
| Successfully Planting Into Cover Crops | Jacob Bolson |
| Slow Your Bolt: Heat-Tolerant Lettuce Varieties for In-Field Production | Ajay Nair, Rachel Perry, Jill Beebout |
| Slow Your Bolt: Heat-Tolerant Lettuce Varieties for In-Field Production | Jill Beebout |
| Reframing the Conversations Around Agricultural Soil Carbon | Steven Hall |
| Planting, Cultivating and Harvesting the Seeds of Urban Farming | Donna Pearson McClish |
| Medium-Scale Reduced-Tillage Vegetable Production at Dancing the Land Farm | Liz Dwyer |
| Organic Fertilizer Amendments for Tomato Transplants | Erin Huckins |
| Neonicotinoid-Treated Seeds: Experience and Thoughts Following On-Farm Research | Sam Bennett |
| Neonicotinoid-Treated Seeds: Experience and Thoughts Following On-Farm Research | Matt O'Neal |
Session Recordings
Managing Herbicide Residuals Before Cover Crops
Meaghan Anderson
Herbicides in conventional systems with cover crops must be carefully managed to avoid costly carryover. Hear from Meaghan Anderson about managing herbicides and watching out for residuals that could limit cover crop germination. Get the most out of your cover crop with good herbicide management practices!
---
Farmer-to-Farmer: Wade Dooley and Landon Plagge
Wade Dooley & Landon Plagge
Wade Dooley and Landon Plagge will share their experiences starting cover crop seed businesses in this farmer-to-farmer session. Wade operates Dooley Ag Stewardship Inc. and Landon operates Green Acre Seed Co. Both were part of PFI's cover crop business accelerator program in 2020 and 2021.
---
Is the Price Right for Scaling Up?
Dan Fillius & Sam Oschwald Tilton
In this interactive gameshow-meets-vegetable-farm mashup, hosts Dan Fillius and Sam Oschwald Tilton will guide the audience through the intricate decisions around right-sizing your vegetable farm. Build your understanding of the costs and benefits of different scales of growing – and maybe even leave with fabulous prizes! Just like on the real "The Price is Right," contestants will place bids and compete for a vegetable-farm inspired showcase showdown!
---
Year in Review & PFI Annual Meeting
Practical Farmers' mission is to equip farmers to build resilient farms and communities. Join us for our annual meeting as we review how our mission guided our work in 2022 and where we are headed in 2023. Come learn about PFI and meet the slate of board candidates up for election this year.
2023 Sustainable Agriculture Achievement Award Recipients
For more than 50 years, Dean and Judy Henry have raised a variety of orchard fruits, berries and other horticultural crops at The Berry Patch, their 140-acre farm south of Nevada, Iowa, where they have introduced generations of Iowans to community-focused agriculture, locally raised produce and land stewardship.
Farming with their son, Mike, who has been an integral part of the farm's operations for many years, the Henrys have experimented with a range of vegetable and fruit crops over the years both outdoors and in greenhouses.
Today, they raise apples; strawberries; blueberries; red, black and gold raspberries; elderberries; red and black currants; strawberries; tart cherries; gooseberries; rhubarb; pumpkins; decorative gourds; and, most recently, honeyberries – all of which they market through U-pick. They also operate an on-farm store and sell their produce to local restaurants, stores and through partnerships with local CSAs.
---
Keynote Address
Seedtime and Harvest: Using Common Ground to Preserve our Future
Donna Pearson McClish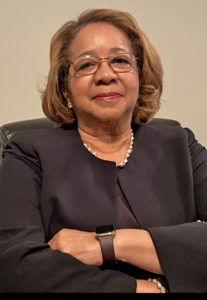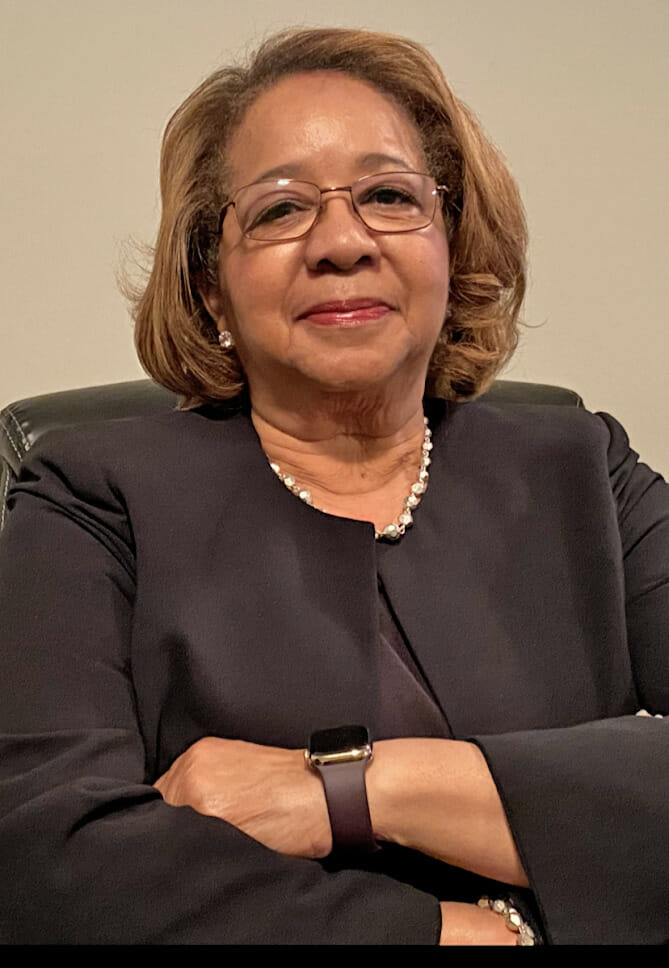 As we look back over the impact of our food and farm systems, from technological advances in the early 20th century to more recent impacts of COVID-19 and food system disruptions since 2020, there is a lot to reflect on. As we each share our stories, we can realize most of life's resources come from a seed. Every seed has the potential to multiply into a great harvest. As we relate to farmers and farming, what does our harvest look like at this present time? What are we doing to bring in bumper crops for the next generations?
In this keynote, Donna Pearson McClish will tell her story, one of family and urban farming. She will share how she is sowing seeds of a new food system, one that is helping urban and rural farms grow fresh food to feed their communities. Donna will articulate her tale of founding Common Ground Producers and Growers, along with its seven years of service providing fresh produce to the food desert and food insecurity areas of Wichita, Kansas, and surrounding communities.
---
Fencing Techniques for Difficult Terrain
Tom Beard & Margaret Chamas
Setting a good fence is crucial to successfully grazing livestock, but the landscape doesn't always make it easy. Tom Beard and Margaret Chamas will discuss their successes and challenges in fencing a variety of terrains, and will share tips and tricks they've picked up along the way.
---
Are Tomatoes Worth It? Evaluating Profitability Crop by Crop
Liz Graznak
What makes a crop worth growing? As any farmer can attest, some crops are reliable, easily managed profit centers while others take a lot of time and attention for low profit. And every farmer has that crop they just don't like to grow. Enterprise budgets provide helpful answers but may not give the whole picture. Farmer Liz Graznak has a decision framework for evaluating what she can grow, what makes money for her farm and what she really wants to grow.
---
Fire and Grazing: How Salish, Kootenai and Other Montana Tribes Manage the Prairie Landscape
Mike Durglo
For thousands of years, the Salish and other Tribes of northern Montana have set fire to native grasslands, shaping the plants and animals that call the prairie home. In this session, Michael Durglo will discuss the historical use of fire on the land and how fire was used by Tribes and First Nations to sustain cultural and ecological resources.
---
The Journey to a Regenerative System at Organic Compound
Wil Crombie
When Wil Crombie and his family started on their journey of transforming the homestead where Wil was raised, they sought to do so with integrity and a commitment to regenerative practices. Today, Organic Compound has a diverse agroforestry system with hazelnuts, elderberries, silvopastured poultry and more. The farm is also the site of the first commercially scaled regenerative poultry enterprise in partnership with Tree-Range Farms. Wil credits the farm's success to partnerships like that, along with business relationships, shared investments, generational lands and community support. Learn from Wil as he shares how he worked with his friends and family to invest in a regenerative future.
---
Storytelling
Storytelling is back! To close out the conference on Saturday afternoon, all conference attendees will come together to hear true stories, performed live, from a selection of PFI farmers. If you enjoy bending your ear toward a lively, soberingly powerful or particularly well-narrated farmer tale, this storytelling event is for you.
Storytellers:
Jill Beebout – Emcee
DaQuan Campbell
Kathy Dice & Tom Wahl
Arlyn Kauffman
Margaret Smith
Jill Beebout runs Blue Gate Farm with her husband, Sean Skeehan. They steward 40 acres of family land in southern Marion County, Iowa, where they raise Certifified Naturally Grown produce, hay and alpacas, marketing through CSA and VegEmail custom sales.
DaQuan Campbell is the founder of We Arose Co-op who also raises vegetables for his community on an urban, quarter-acre no-till plot in Waterloo's Fourth Ward – his home neighborhood. We Arose is a network of local farmers, social enterprises and consumers dedicated to elevating urban farming cooperation, building community and increasing access to local and affordable healthy food
Tom Wahl and Kathy Dice launched Red Fern Farm near Wapello, Iowa, in 1986 and now grow over 75 species of common and not-so-common fruits and nuts. They are dedicated to educating consumers and growers, researching fruit and nut trees and shrubs, and practicing perennial polyculture at their farm. In addition to their forestfarm products available through U-pick, they raise hair sheep, which they rotate throughout their farm. Tom and Kathy are lifetime members of PFI and recipients of PFI's 2015 Sustainable Ag Achievement Award.
Arlyn Kauffman owns and operates Green Ridge Family Farm near Weldon, Iowa with his wife, Sue, and their five children. The operation started with square hay bales in 2008 and today includes laying hens, a small cattle herd, corn, soybeans, alfalfa, rye, oats, triticale and wheat.
Margaret Smith is a forage agronomist for Albert Lea Seed with previous experience working for ISU Extension and the ISU Department of Agronomy. She and her husband, Doug Alert, operate Ash Grove Farm, a diversified, certified organic crop and livestock operation near Hampton, in Franklin County, Iowa. Margaret and Doug are recipients of PFI's 2019 Sustainable Ag Achievement Award.