Rachel Burke
Green Iowa AmeriCorps Member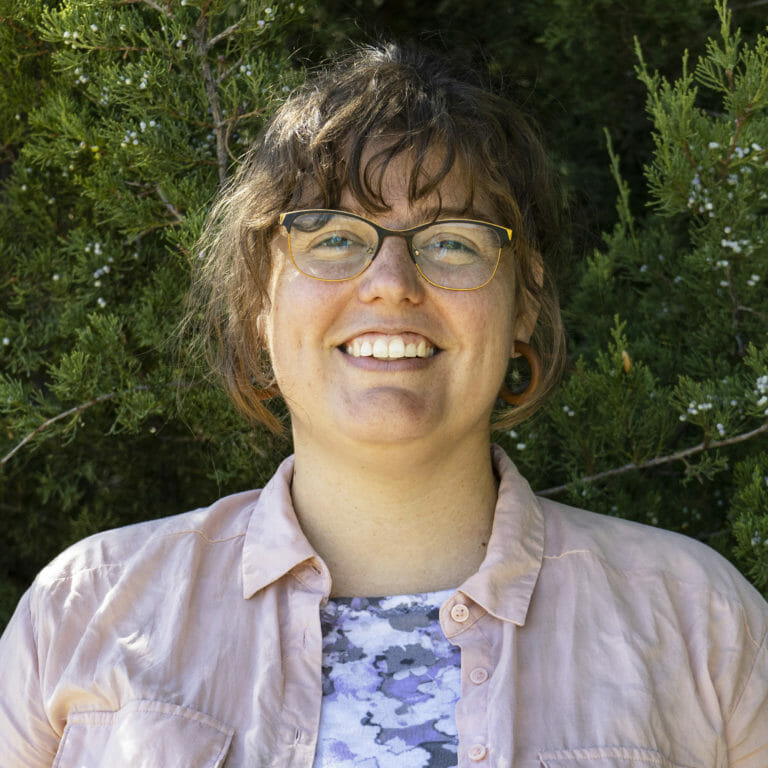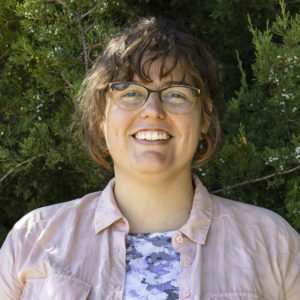 rachel.burke@practicalfarmers.org
Rachel Burke joined the Practical Farmers of Iowa team as a Green Iowa AmeriCorps member in September 2022. During her 11-month service term, she will help with a range of projects, including assisting the communications team, testing water quality, planting trees and developing environmental education and outreach events for our community.
Rachel grew up in a suburb of Kansas City, Missouri. Her love for Iowa started in Davenport, Iowa, where she earned her bachelor's degree in philosophy and fine art from St. Ambrose University. Rachel continued her education, and trek north, to earn her Master of Fine Arts in painting and drawing from the University of Minnesota in 2013.
Before PFI, Rachel lived in New Orleans, where she painted sets in the film and television industry. Following Hurricane Ida, Rachel made her way back to Iowa to be closer to family (and to avoid hurricanes). She looks forward to planting roots in Iowa and avoiding tornadoes.
In her free time, Rachel sews, collects fabric and spends time with her husband, Jeremy, and cat, affectionately named Stinky.