Small Grains
Small grains crops like oats, wheat, barley, rye and triticale are seeing renewed interest by farmers in Iowa. Practical Farmers members and others are generating information about how to source seed, as well as plant, manage and harvest these crops.
Iowa was once a nationwide leader in small grain production, especially oats, but many farm families haven't grown them for a generation. Now that more and more members have become interested in growing small grains, Practical Farmers of Iowa's staff and members have been busy compiling information about how to plant, harvest, store, and sell small grains.
---
2021 Small Grain Cost Share Application
If you farm in Iowa, Illinois, Indiana, Minnesota, Ohio or Wisconsin and plan to harvest a crop of barley, oats, rye, triticale or wheat in 2021 and follow that crop with a cover crop, then you may qualify for cost share and/or a connection to a small grains market program. To determine your eligibility, complete the application and we'll let you know if you quality for cost share.
Seeking Winter Wheat Growers for Variety Selector Tool Trial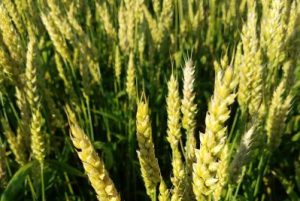 In 2018, Practical Farmers of Iowa and University researchers from across the Upper Midwest secured a grant to build a "selector tool" that will assist farmers in choosing varieties of oats and winter wheat for their farms.
This selector tool is powered by a genetics by environment model that can predict the yield performance of oat and winter wheat varieties across the Midwest. In order to strengthen the efficacy of this selector tool, we're looking for farmers in Illinois, Indiana, southern Wisconsin, or southern Michigan to plant a soft red winter wheat variety trial this fall.
Farmers will plant their traditional soft red winter wheat variety (or a variety selected using traditional methods) alongside the model predicted variety. You will be compensated for your participation. If you're interested in testing soft red winter wheat varieties for the selector tool or learning more about this project contact lydia@practicalfarmers.org.
---
---
---
University and Extension Research
---
Production Manuals
---
Variety Trials
---
Decision Making Tools