Farm Transfer Workshops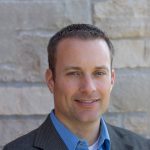 Join us for a farm transfer and succession workshop with Mike Downey of Next Gen Ag Advocates and Farm Financial Strategies, Inc. Mike will discuss the why and how of farmland transition, including farm leasing trends and how to communicate with family about your farmland transition. All workshops will include a meal and networking time and will conclude with some possible strategies and next step for farm transfer.
---
Tuesday, November 19 | Red Oak, Iowa |  5-8 p.m.
Host: Maggie McQuown
About Maggie: In 2012, Maggie and her husband Steve Turman moved to her family's century farm where she grew up near Red Oak. They have worked closely with their farm operators to incorporate conservation practices. Maggie and Steve were PFI's 2018 Farmland Owner Legacy Award recipients.
Location: Firehouse Restaurant, 310 East Washington Ave. Red Oak, Iowa 51566
---
Tuesday, December 3 | Decorah, Iowa |  5-8 p.m.
Host: Dale Nimrod
About Dale: Dale is a former landowner, currently of Decorah, who grew up on a farm near Stanton in southwestern Iowa. He and his siblings sold their 240-acre farm to a local couple as a way to give back to the community that had supported his family and helped them farm after the untimely death of his father. In 2015, Dale and his siblings received Practical Farmers' Farmland Owner Legacy Award.
Location: Shirley Baker Commons
NOTE: Shirley Baker Commons doesn't have a street address. Turn east off of College Drive. Look for PFI field day signs to help direct you.
---
Tuesday, December 10 | Cherokee, Iowa |  5-8 p.m.
Host: Dan Wilson
About Dan: Dan farms at Seven W Farm with his family – including his wife, Lorna; adult children April, Torray, Jaron and Liz; and daughter-in-law Erin – near Paullina, raising organic corn, soybeans, hay and a variety of small grains on 660 acres. The diversified farm also includes an organic dairy, a grass-fed beef herd, a sheep flock, pasture-raised broilers and laying hens and farrow-to-finish hogs.
Location: Cherokee Community Center Yacht Club, 606 Spring Lake Dr.
---
Tuesday, December 17 | Oxford, Iowa |  5-8 p.m.
Host: Peg Bouska
About Peg: Peg is a lifetime member of PFI and farmland owner. In partnership with her sisters Carol Bouska, Ann Novak and Sally McCoy, Peg owns 435 acres of land they grew up on near Protivin, Iowa. This sisters are active in farm transfer planning and regularly hold family meetings to work on the farm transfer process.
Location: Johnson County Conservation Education Center (Kent Park), 2048 Hwy 6 NW
---
For questions, contact Jorgen Rose jorgen@practicalfarmers.org or call the office at (515) 232-5661