Shared Learning Calls
Shared Learning Calls are conference calls where you can listen and talk with other farmers and small grains enthusiasts. Each month our speaker(s) share experiences and production practices for 15 to 20 minutes then we open the floor for questions and discussion for the rest of the hour. All you need to join is a phone or a computer!
Join future shared learning calls and get resources on small grain production delivered straight to your inbox by signing up for our monthly small grains newsletter.
New! We'll be using Zoom. To participate in these events, you can either join by phone or computer.
click here to join by computer 
To join by phone:
Dial: (312) 626-6799 and enter meeting ID 836 3216 7882 followed by #
---
Red Clover Establishment and Termination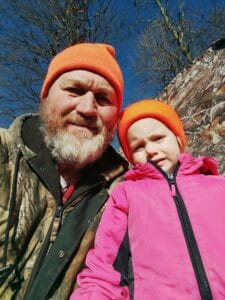 Friday, Febraury 4 | Noon – 1 p.m. CT
Red clover is a reliable cover crop when under-seeded or frost-seeded into a small grain, and can provide benefits such as N fixation, weed control and summer forage. On February 4, come hear from Roger Wenning as he describes his experience over the last decade frost seeding red clover into his winter wheat and winter barley. Roger will talk through how red clover is established, hayed, and chemically terminated on his farm and the benefits he sees for other crops in his rotation.
Roger Wenning farms in Decatur County, Indiana on roughly 900 acres with his family. The Wennings raise corn, soybeans, wheat, hay and have a small herd of feeder calves. They use cover crops and no-till on all their acres and have a tiling and excavation business.
---
Blog Recaps
Most shared learning calls are followed up with a blog recap. Check back at our list of recent shared learning call recap blogs:
There's plenty more than just the handful of blogs listed above! Check out the latest small grains resources.